British CCTV Standards – Certified Accreditation
For consistent success throughout your entire security and surveillance network, your CCTV cameras and software systems must be the highest quality, perform to the highest standards and hold the most reputable CCTV Accreditation.
The CCTV and surveillance industry-standard deterrent and automated security and situational awareness
Multitasking with many video analytics systems operating at the same time delivering results for several applications. Installed, maintained and supported as plug-and-play with modular hardware configuration meeting any remote site's security coverage and surveillance requirements. Solving the many problems with standalone CCTV security systems, manned surveillance services and manned guarding security patrols. It would take 6 x constantly manned next best PTZ camera installations to monitor the same area as 1 x Viseum IMC Camera. Viseum will deliver better results automatically, costing significantly less capex and at least 6 x less opex each year.
Captures 100 x more people and vehicles.
Over 25 x more usable video evidence.
Solves over 15 x more incidents.
The only 360 security camera to automatically detect multiple incidents from close to long range in all directions at the same time. It operates completely automatically controlling a moving PTZ Camera to follow the required action and confirm incidents. With high-quality video evidence of even before the alarm is raised, it automatically reports incidents for rapid response and investigations. See the lead up to the incident, what happened after and who else witnessed it.
For any type of threat or disaster, video footage of before, during and after an incident is critical for the fastest and most appropriate security response. Enough high-quality video for live surveillance, and to investigate and convict is also essential. During these occasions each and every pixel of video information is priceless and the value of your security infrastructure is openly seen. Together with Viseum's unparalleled value as a deterrent, this is one of the technology strengths that only Viseum delivers as the world's highest Standard.
Video Analytics Software – CCTV Standards and Accreditation (i-LIDS)
The UK Government's CPNI (Centre for the Protection of National Infrastructure, was HOSDB) created i-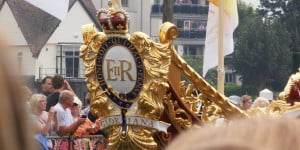 LIDS the Imagery Library for Intelligent Detection Systems to support British Standards. This organisation was formed in 2004 to regulate the use of fit-for-purpose automated surveillance software. Viseum was the first company to apply for i-LIDS approval. The Viseum Brand is known to be further advanced than i-LIDS because Viseum technology automatically detects scenarios using analytics of wide contextual view cameras, and then also automatically controls a moving PTZ Camera to further analyse the detection, and confirm the incident.
The i-LIDS certification programme is now being updated to a more unified approach to security and surveillance. This is now being developed to regulate such critical equipment and technologies, and Viseum's largest PhD Video Analytics Software development network is helping this transition. This includes expertise in specialized processing hardware and software, which is known to be another one of Viseum's main strengths.
i-LIDS had only standardised some basic detection scenarios, including intruder, parked vehicle, doorway and left baggage. Viseum engineers have achieved accreditations for these scenarios, and have also written many whitepapers to develop Viseum Certified Algorithms for advanced scenarios, such as Learning Algorithms and Scenario-Based Algorithms, including multiple concurrent i-LIDS basic detection scenarios.
Governments' Public Safety Held To Account After terrorist attacks, large amounts of extra money ...

Learn More »
Cameras and Equipment – CCTV Standards and Accreditation (British CCTV)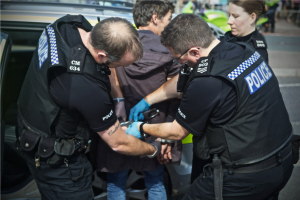 British CCTV Accreditation and CCTV British Standards are the most reputable and the most rigorous standards in the world. Viseum Certification sets British Standards for CCTV much higher. All Viseum licensed factories and Viseum hardware component suppliers already conform to British CCTV Standards. In addition to this, during the delivery of each project all project-specific international and regional certification, approvals, and CCTV Accreditations are obtained. When all CCTV British Standards, international and regional standards have been accredited, each Viseum Product Solution undergoes more Viseum Certified Testing. The high computer processing load for Viseum's advanced video surveillance automation, and its 24/7/365 intelligent operation reliability, makes this computing device testing the most rigorous for automated video surveillance operations.
Old Standards Video Management System Architecture
The modern security professional recognises that Viseum Accreditation is the very best CCTV Standard for security, surveillance and video analytics capability. With much already invested in old sub-optimal systems, customers will fear that there is no realistic prospect of a complete refit and upgrade to an all-Viseum intelligent camera and video management system. However, Viseum software is hardware independent. Viseum iVOS and CiVMS Software Technology Services and Viseum cameras are designed to be retro-compatible with a customer's old systems and any other camera. Once Viseum software is commissioned, security professionals can be assured that their old camera installations are also future-proofed with our intelligent analytics, their video wall will spring to life for the very first time, and every sensor and alarm system will be optimized.
Video Management System Performance-Optimized 24/7/365 Resilience
Another Accredited CCTV Standard is the reliability and operational performance of Viseum Software Systems. This comes from our expertise in optimizing high processing analytics, for many routine and emergency processes to operate automatically as one harmonised intelligent video surveillance and security system. If required the Viseum CiVMS will deliver 24/7/365 operational optimization of the security architecture without any human input until the first responders are required. Viseum Accredited CCTV designs and standards include:
Automatic saving of all settings including user interface settings, screen sizes, screen location across multiple monitors.
Automatic full system restores after unexpected events such as power loss.
Diagnostics parameters display.
Flexible distributed architecture with no single point of failure.
Automated server resource optimization and prioritisation.
One-click import and export of all settings for backing up or for replicating the same configuration on another computer.
Failover management server.
Redundant recording server.
Watchdog to monitor application system health.
Published Standards – Security Risk
Published security standards are studied by criminals with intent to penetrate security systems. EXAMPLE – Face Recognition Vendor Test (FRVT) by NIST (National Institute of Standards and Technology) – This standard endorses software vendors who allow the use of edited images of faces (photoshopped for vanity) to enrol people onto security systems. This is a serious security breach by allowing person "A" to penetrate a security system as person "B". One of Viseum's initial digital imaging checks will reject any edited images if being used to for security clearance.
Downloads for CCTV Standards and Accreditation: