Viseum® fully automated 360 Security Camera
The Viseum IMC™ (Intelligent Moving Camera) is an automated 360° AI multiview & multitasking camera for automated surveillance and high security.
A single 360 Security Camera covers up to the size of 4 Olympic stadiums. More coverage from fewer cameras.
Automatically detect and follow incidents. More close-up video evidence.
More convictions using extended dual evidence – close-up view and wide contextual view of each incident. The strongest remote site security deterrent.
Face Recognition Camera & Software using Social Media Investigations - Anti-Terror CCTV Training
The CCTV and surveillance industry-standard for automated security and situational awareness
This 360 Security Camera is a multitasking camera with many video analytics systems operating together for several applications. Supported as plug-and-play with modular hardware. Meeting any remote site's security coverage and surveillance requirements. Solving the many problems with standalone security systems, manned surveillance services and manned guarding patrols. It has been independently endorsed, to provide the same coverage as just 1 Viseum 360 Security Camera, it would take:
6 constantly manned next best PTZ cameras, or,
10 of the industry's latest panoramic megapixel cameras, or,
200 standard fixed camera installations.
This does not take into account the extreme costs of installation and monitoring of inferior systems. Viseum will deliver more results automatically, costing significantly less capex and 6 x less opex each year.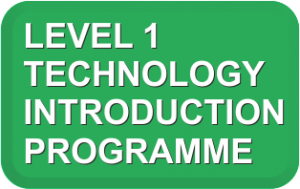 The only full 360 security camera to automatically detect multiple incidents from short range to long range. In all directions at the same time. Controlling a moving PTZ Camera to follow the required action and confirm incidents. Reporting incidents for rapid response and investigations. High-quality video of the lead up to the incident, after it and who else witnessed it.
Captures 100 x more people and vehicles.
Over 25 x more usable video evidence.
Solves over 15 x more incidents.
Patented step change in CCTV surveillance

privacy

Stronger CCTV security, deeper surveillance and investigations. But ...

Learn More »

Today's future-proof 360 security camera
Our intelligent security solutions use this patented Intelligent 360 Security Camera. This uses multiple wide contextual view cameras and one moving Pan Tilt Zoom camera in a single unit, with advanced video analytics software to detect, zoom into and follow all suspects no matter where they each enter, circulate or leave. It has modular hardware to cover targeted areas and up to a full 360 degrees.
Viseum intelligent 360 CCTV camera
The appearance of the Viseum IMC operating automatically protects everywhere. This displays to criminals that the entire site is constantly watched.
The Metropolitan Police said, "This is our best crime deterrent." Described by them as a virtual gigapixel camera, a virtual operator and a virtual guard.
The only 360 Camera to make remote CCTV monitoring a highly efficient option. Not just a necessary cost.
Intelligent CCTV Panoramic Security Camera
This narrated presentation shows what the Viseum Gigapixel 360 Security Camera is. How intelligent CCTV works and how other Viseum Product Solutions can deliver National Security using this 360 Camera.
Viseum's 360 CCTV Camera is the only security camera to help:
If your remote site is suffering high crime and you have tried everything. This 360 Security Camera can instantly create your remote site's long-term deterrent.
Meet any remote site's surveillance requirements and address all locally targeted security threats.
Safe City 360 Camera Example Installation

Perimeter Surveillance Systems
This narrated presentation shows how it is impossible for anyone to identify a weak point of a perimeter. Viseum cameras automatically protect 24/7/365 (Thermal and/or optical surveillance cameras).
Airport 360° CCTV Example Installation

360 Security Camera deployment options:
Viseum security consultancy and CCTV design. The following information will provide us with the information needed for you to begin enjoying your first Viseum Camera Installations.
How do you want to deploy your 360° CCTV Cameras?
How do you want to use your 360° CCTV Cameras?
Your 360 Camera to react to incidents. Use your 360 Camera as a Standalone CCTV Outdoor post-event video analysis system.
Have your security staff react to incidents before, during and after by using this 360 CCTV camera integrated into a CCTV Monitoring service.
Have your security alarms automatically verified and sent directly to your local services for Manned Guarding Security.
Do you want this 360 CCTV Camera to benefit from other Viseum surveillance technology?
What surveillance sensors do you need to support any low light restrictions?
What power requirements or restrictions do you have?
Mains power available? Or, do you have limited or no power at your remote site?
Unstable mains power and would benefit from an Uninterruptible Power Supply (UPS)?
Need solar or other types of renewable energy? And is your region hot? – Viseum Cooling System.
Viseum CCTV Camera Installation The Viseum Brand is well known for introducing cutting-edge technologies as trusted ...

Learn More »
Redeployable Camera – Temporary Security System The only redeployable camera to automatically detect multiple incidents ...

Learn More »
Our Rapid Deploy Mobile CCTV Trailer is the world's best rapid deployment solution for ...

Learn More »
Downloads for our 360 Security Camera: