World's Best Riot Police Tactics
"Finding the location of a riot before it has started helps riot police tactics. Viseum's crowd software monitors our city cameras and everything on social media. It helps stop rioting before crowd control becomes a problem." (Metropolitan Police)
Social Media – Situational awareness for riot control
Face Recognition AI CCTV + Social Media Investigations
Viseum® World's Best Riot Police Tactics and Riot Cameras "Riot Police using Standard riot cameras ...

Learn More »

Riot Police Tactics – Create long-term deterrent against city rioting
Viseum Central Intelligent Video Management Software (Viseum CiVMS) monitors a city's potential riot areas for crowd gathering. Using social media chatter, the locations of possible riots can be automatically found. People who join a crowd can be automatically recorded, indexed and reported. When the number of people in a crowd reaches levels of risk, Viseum's Rapid Deploy CCTV can be taken to potential riot locations. This automatically collects the identification of people committing public disorder. Creating the best deterrent to control crowds rioting.
Riot Organisers
Viseum's Riot Police Product Solution saves countries many millions. It does this by automatically deterring and investigating each riot emergency. It effectively stops many potential riots. Viseum delivers the only Product Solution for riot police to have complete situational awareness. Close-up video evidence of riot organisers and perpetrators of public disorder.
Many thousands of people attend political rallies. Rioting is not always expected. Sometimes, crowds will rapidly meet to protest. This often turns into problems. A crowd behaviour algorithm is used. Situational awareness information is collected. Information about where and how fast crowds are growing. This is sent to Command Control. Identities of known repeat offenders are sent automatically. Senior riot police officers will strategise for riot police tactics.

Photos of the Viseum UK Group President personally supporting Malaysia's riot police tactics and training in time for a political rally.
Riot Tactics in Malaysia
This example is Viseum listening to the challenges faced by Malaysia's Police. Viseum customised its Riot Police solution to deliver automated situational awareness for Kuala Lumpur riot police control.

Viseum UK Group President Stuart Thompson meets with the Deputy Chief Commissioner of Kuala Lumpur Police. Discussing riot control strategies.

Firstly, the Malaysian language was added to the Viseum CiVMS Video Management System. The Viseum CiVMS video archiving system was customised to help the riot police bookmark certain events. Including faces and people in the crowd for each riot police operation. A design for unbreakable wireless communications was also required. Riot police in their command control could not lose valuable evidence and information.
Riot Police Tactics
The success of these riot police tactics is because there is no escaping the large coverage of Viseum cameras. Nobody wants their face recognized on broadcast-quality cameras. Viseum now helps Malaysia's riot police deliver peaceful public events.
Royal Malaysia Police Leaders.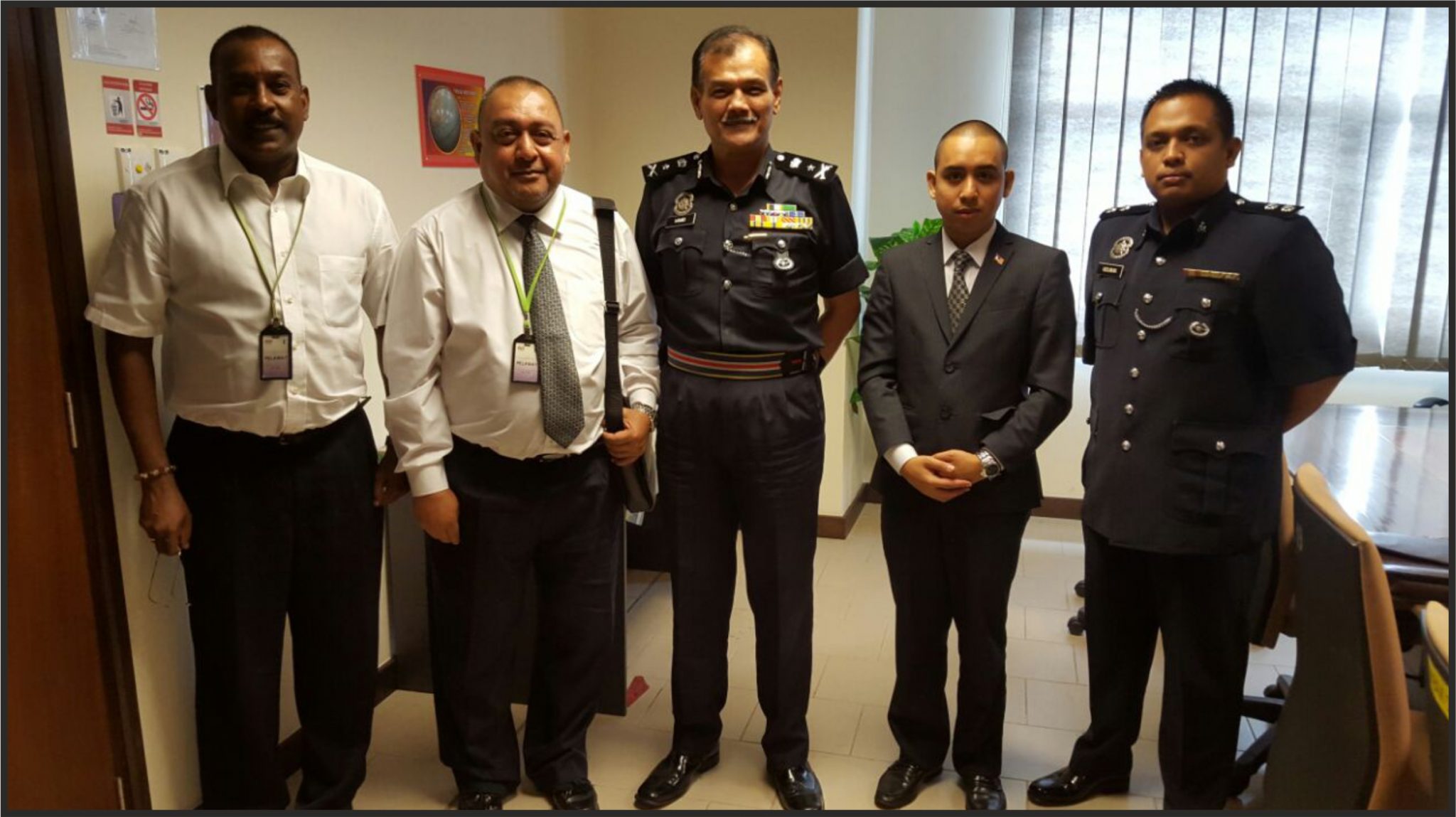 Broadcast Quality CCTV Fisheye Security Camera… Viseum Virtual IMC™ Fisheye CCTV Camera  Easily ...

Learn More »
International Law Enforcement Agency This initiative creates low crime levels where police have previously ...

Learn More »
Viseum UK's CCTV Technology Helps Stop Terror… Today, the biggest problem that we all face ...

Learn More »
Viseum® CCTV Surveillance Training Our CCTV surveillance training optimizes time and resources. We train and ...

Learn More »