Riot Police Tactics CCTV Stops Rioting…
Riot Police Tactics developed with and for Riot Police
"Viseum cameras are essential for riot police because a camera that just looks in one direction during a riot is useless for complete situational awareness, and to help riot police catch the perpetrators" (UK Riot Police).
With thousands of people at a political rally in Kuala Lumpur; rioting was not only widely expected during this event but it was also Malaysia's largest ever crowd of protesters. After Viseum listened to the challenges faced by Malaysia's Riot Police Tactics, Viseum customised its Riot CCTV solution to operate in the way needed to deliver automated situational awareness for police riot control success.

Viseum UK Group Group President Stuart Thompson meets with the Deputy Chief Commissioner of Kuala Lumpur Police to discuss riot police tactics.

Firstly the Malaysian language was added to the Viseum CiVMS Video Management System. To save an 8 – 24 hour manned surveillance operation a crowd behaviour surveillance algorithm was customized for when and how to automatically send the required information to Riot Police Tactics Command Control and Riot Police senior officers. The Viseum CiVMS video archiving system customized to help the Riot Police bookmark certain events, faces and people in the crowd for each riot police operation. A design of unbreakable radio communications was also required to ensure Riot Police Tactics Command Control do not lose valuable evidence and information.

These photos are of the Viseum UK Group President Stuart Thompson, personally supporting Malaysia's riot police operational CCTV Training in time for this political rally.
Riot Police Tactics
Key to the success of these Riot Police Tactics was the fact that the vast majority of the Malaysian people who start and join riots are in fact employed because riots only happen during the weekend. So, as there is no escaping the vast coverage of Viseum cameras, and nobody wants their face recognized on broadcast quality HD cameras, Viseum is delighted to help Malaysia's Riot Police deliver such a peaceful event.
Royal Malaysia Police Team Leaders.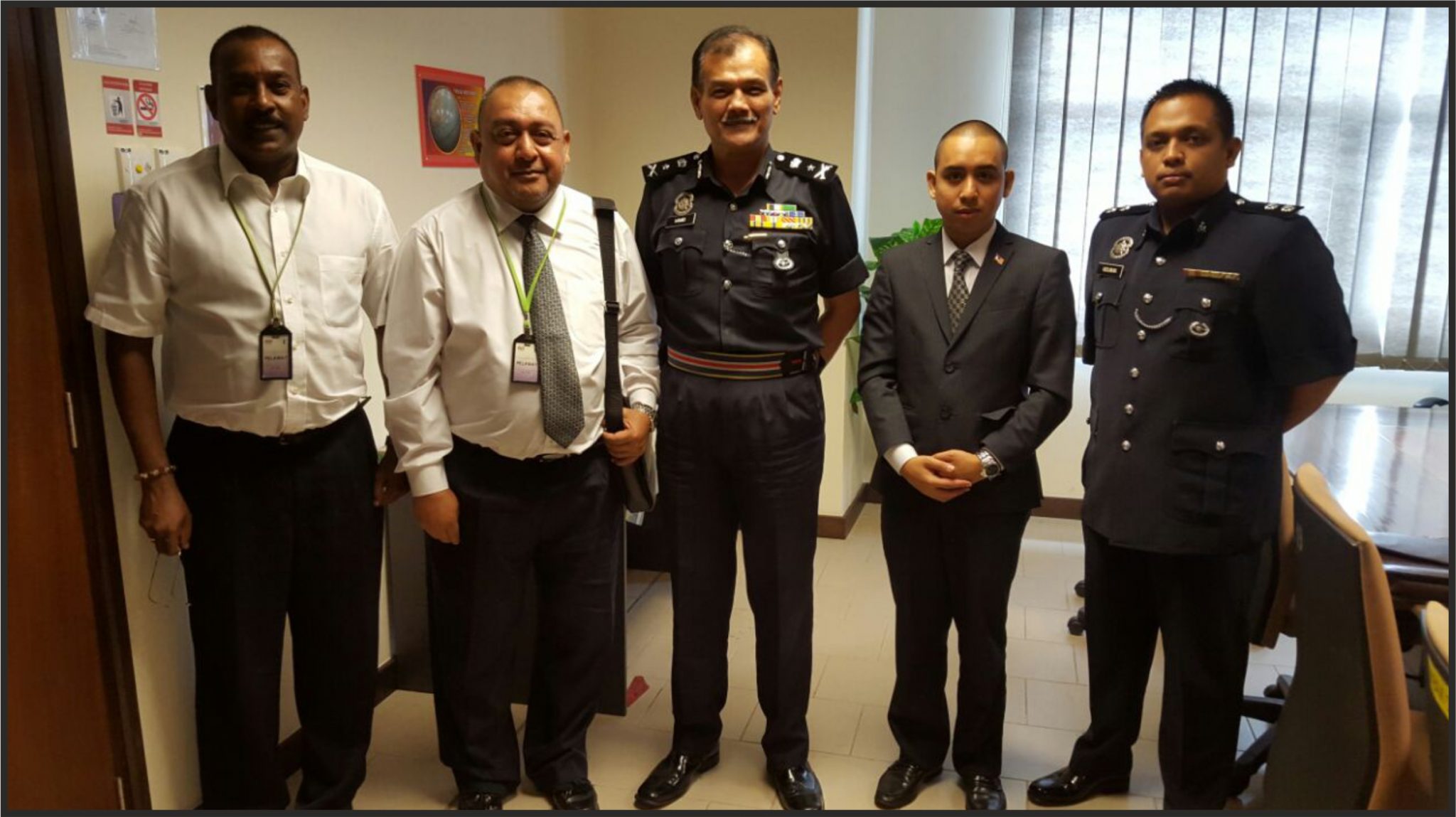 Viseum AI 360 CCTV Camera… The Viseum IMC™ (Intelligent Moving Camera) More CCTV surveillance ...

Learn More »
International Law Enforcement Agency Creating and sustaining low crime levels where police have previously exhausted ...

Learn More »
Viseum UK's CCTV Technology Helps Stop Terror… Today, the biggest problem that we all face ...

Learn More »
Operational CCTV Training CCTV Training – Optimize the World's Best CCTV Deterrent The Viseum CiVMS is ...

Learn More »