Traffic Enforcement Camera – World's Safest Roads
Just 1 x Viseum Traffic CCTV Camera = at least 200 x next best traffic camera installations:
Greater traffic surveillance coverage from fewer Traffic CCTV cameras.
Automatically optimize and accelerate revenues, with more traffic violations processed by less staff.
Deliver the best traffic enforcement for the safest roads.

Fully Automated Security and Traffic Management – Viseum's patented Software Technology Services and multitasking CCTV camera technology optimize the automated detection, capture and processing of traffic violations and security threats at the same time.
A typical major city has at least 10 major traffic violation hotspots that can each generate at least $50 million annual revenues from 2000 multiple types of traffic violations each day. This totals $500 million annual revenues from just these 10 sites.
Viseum's own multi-billion dollar protected market for everyone to live and work safe and secure. The ...

Learn More »
Viseum SafestCities™ National CCTV Strategy… The world's only fully automated and multitasking CCTV security ...

Learn More »
Captures 100 x more vehicles.
Captures at least 25 x more usable video evidence.
Enforces at least 15 x more traffic violations.
Today's Traffic Enforcement Camera Problems
Old methods of traffic enforcement for moving and non-moving traffic offences used foot patrols, manned traffic enforcement vehicles and complex remote manned technologies. All come with high operational and maintenance costs, and deliver little results. Traffic convention solutions are therefore used sparingly. Many vehicle offences, such as illegal parking, illegal turns, misuse of bus lanes and no stopping zone infringements go undetected and compromise road safety. This remains a key challenge for all local authorities today.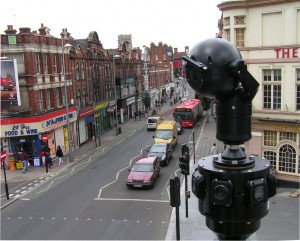 The only Traffic Enforcement Camera to automatically detect multiple traffic violations from short-range to long-range in all directions at the same time. It operates completely automatically controlling a moving Pan, Tilt and Zoom (PTZ) Camera to zoom into, follow and confirm traffic violations. With high-quality extended video evidence of each offence, this mitigates appeals to encourage early payment of penalties.
Today's Future-Proof Traffic Enforcement Camera
The Viseum IMC™ (Intelligent Moving Camera)
At the heart of all our Intelligent Traffic Enforcement Systems is our patented Viseum 360 Security Camera. It the only 360 Security Camera in the world to automatically detect and capture multiple, simultaneous traffic violations up to 320 metres in any direction. It captures both high-quality close-up and wide contextual view CCTV video evidence and automatically flags it for traffic enforcement.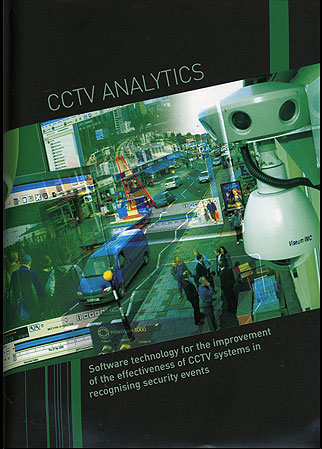 The Viseum IMC Camera uses multiple wide contextual view cameras and one PTZ Camera in a single unit. Controlled by advanced software called Viseum Intelligent Virtual Operator Software (Viseum iVOS™), to automatically detect, zoom towards and follow all individuals and vehicles within a defined site. Its modular hardware can be configured to cover a targeted area or provide vast 360° panoramic coverage, up to the size of 4 Olympic Stadiums, from just one Viseum IMC Camera installation.
The World's Most Effective CCTV Traffic Enforcement Camera 
It has been independently endorsed that it would take at least 6 times more installations of any other advanced PTZ Camera solution, at least 10 of the industry's latest panoramic megapixel cameras, or over 200 times more standard fixed camera installations, to provide the level of security that each Viseum 360 Security Camera provides without being dependent on any surveillance operators or traffic enforcement infrastructures.
Long-Term Road Safety Traffic CCTV
Using our advanced, patented technology, the Viseum IMC Camera is an easy to use unattended plug-and-play lightweight device, for permanent or temporary traffic enforcement deployments on standard street lighting columns. It is the most effective camera solution for automating the enforcement of many types of moving and non-moving traffic violations, and at the same time reducing the threat of any physical conflict between road users and traffic enforcement personnel.
A single rapid CCTV deployment for immediate vast traffic enforcement coverage
Viseum UK's Redeployable Panoramic Security Camera is the best and most versatile plug-and-play traffic CCTV camera deployment. It uses multiple fixed surveillance cameras and one moving PTZ camera to simplify temporary traffic enforcement deployment options against, for example, illegal parking outside schools. Permanent traffic enforcement installations can be used for the monitoring and reporting of traffic congestion and accidents on complex and busy routes. Viseum's modular CCTV hardware is easily configured to match the coverage required for each deployment. It operates completely automatically with manual operator override but no operational fatigue, integrated into:
Manned central control rooms,
Back-office traffic violation penalty systems.
Traffic Enforcement Video Management System
Complete end-to-end traffic CCTV solution
Viseum's Remote Central Management software provides secure communication between a local authority's back office and each unattended camera device. Subject to a local authority's specific policies, this is then used to instruct each unattended device to capture particular traffic offences in certain ways. For example, it is possible to pre-set what level of optical zoom is necessary to prove particular traffic violations, capture a vehicle's number plate, and how much footage of the wide contextual view and close-up evidence is required to enforce the appropriate penalties and to process appeals.
Viseum's Traffic Enforcement System More Moving and Non-Moving Road Traffic Violations for Safer Roads ...

Learn More »

Automated Alarms – Traffic Violation Evidence
Viseum's Intelligent Virtual Operator Software automatically detects traffic offences. Each traffic violation's evidence pack is then automatically uploaded for the local authority to process in a format to support seamless operation with their prosecution and penalty systems.
Digital Systems Integration – Command Control Software Back-Office Penalty Systems
Following on from quality testing, Viseum UK's Digital Integration Programme is offered to all our Command Control Software Technology Partners, as well as other back-office penalty systems, upon request. Viseum APIs use typical, secure web-based protocols and it usually takes one Technology Partner Engineer less than 7 days to implement.