Viseum's Border Security
Another World's First – Viseum F3™ (Find, Fix, and Follow) Software Technology Services.
Allow legitimate and disallow unauthorised goods, people and vehicles to cross your borders without delay.
Identify suspects who have passed all standard border security checks.
Control your borders helping your nation to be the safest it can be.
Some of our unique Video Analytics Software technology strengths for border security is to automatically identify and follow people using different visual biometrics, and cross-referencing this information to their actions, locations and access control information.
These near 2-minute videos are recommended to play in full-screen on a large display. There is no voice narration i.e. explaining the many security systems and technologies all working together over-complicates the presentation:
Border Control and Border Security - Viseum Global F3 National and International Security
Facial Recognition Software is a new commodity product and therefore often procured with price competitive tendering, in which Viseum does not participate. During border crossings, it is common for legitimate travellers to fail face recognition but pass interviews with border security personnel.
Face Recognition Camera & Software using Social Media Investigations - Anti-Terror CCTV Training
Download Border Security Global F3 Video
You can download these videos from the downloads page of our website in various formats for your device and operating system.
Border Security Access Control Systems
Viseum access control systems integration can automatically allow permitted people/vehicles to move about protected areas relatively freely. It can automatically disallow all others. Security staff can remotely open, close and lock doors. They can be aware of all access events as they happen in real-time. All events will automatically be date/time logged against relevant CCTV recordings. To present a coherent chain of events and, if necessary, evidence for investigations and/or prosecution.
Border Control and Border Security… Another World's First – Viseum iVOS F3™ (Find, Fix, ...

Learn More »
Fully automated high-security early warning Perimeter Security Systems from Viseum® It is impossible ...

Learn More »
The only Border Security Camera to automatically detect multiple incidents from short range to long range. In all directions at the same time. It operates completely automatically controlling a moving camera to follow the required action and confirm incidents. With high-quality close-up video evidence of even before the alarm is raised, it automatically reports incidents for rapid response and investigations.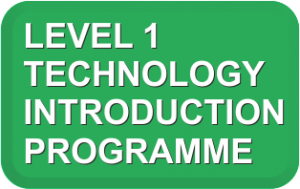 The appearance of the Viseum IMC Panoramic Security Camera operating automatically protecting all surroundings, displays to would-be criminals that the entire site is constantly watched by many surveillance experts.
Border Security System Projects
Effective border security allows and disallows people and vehicles in and out of certain areas. Without creating an unnecessary delay. The flow of people and vehicles uses automated face and vehicle registration checks through certain areas of a security enterprise. Viseum CCTV surveillance solutions are optimized based on an effective balance of the site's day-to-day operation and security threat.  People and vehicles are automatically scanned, and checked against red, black and green security lists. Security staff automatically follow people and vehicles. For example, a VIP or a suspect can be followed through a remote site. The relevant security staff receive live reports of incidents and events as alarms or as situational awareness.
Perimeter Surveillance Systems
 This narrated presentation shows how it is impossible for anyone to identify a weak point of a perimeter that Viseum Optical and/or Thermal Surveillance Cameras are protecting.
Downloads for Border Security: