Viseum® is primarily known for High-Quality CCTV Cameras
The highest quality CCTV camera. The most evidence captured and the largest CCTV camera coverage. A single Viseum 360 CCTV Camera covers up to the size of 4 Olympic stadiums.
Extended dual evidence for more convictions. Close-up view and wide contextual view of each incident.  The best crime reduction initiative for high crime to become no crime.
Helping deliver the highest value add CCTV services and the strongest CCTV deterrent – automatically detect and follow incidents with 4 times greater accuracy than any other CCTV camera.
The CCTV and surveillance industry-standard deterrent and automated security and situational awareness
Many video analytics systems working at the same time. Delivering results for several applications. Installed, maintained and supported as plug-and-play with modular hardware configuration meeting any remote site's security coverage and surveillance requirements. Solving the many problems with standalone CCTV security systems, manned surveillance services and manned guarding security patrols. 6 x constantly manned next best PTZ camera installations can monitor the same area as 1 x Viseum IMC Camera. Viseum will deliver better results automatically costing significantly less capex and at least 6 x less opex each year.
It uses high-quality wide contextual view cameras and high-end PTZ Cameras together with Intelligent Video Analytics Software. It automatically monitors large complex and challenging environments. High-end CCTV cameras are built to the best quality standards. They do not require security staff to operate or monitor, and they optimize security staff to respond.
Viseum® CCTV Innovation Value Philosophy Places, where people gather, are targets for mass killings, ...

Learn More »
The Most Serious Problem in the CCTV Industry Incidents usually happen away from CCTV ...

Learn More »
Criminals with intent will carefully choose their moment. They will evade the many different types of "high security" standalone and surveillance operator monitored CCTV systems. They will break through access control systems and outwit manned guarding security patrols.
CCTV Cameras – All other CCTV cameras throughout the world miss valuable video evidence. The incident is usually too far from a working camera. Or the crime was missed because the camera was pointing the wrong way. Standalone CCTV cameras can only cover small well-lit close-up areas. Manned PTZ Cameras are rarely manned or pointing in the right direction at the right time.
Manned Guarding Patrols – This is one of the most expensive options for site security and is notoriously unreliable, with operatives failing to turn up for work and lacking concentration. Wages are ongoing and increasing cost. Payback for Viseum Intelligent CCTV solutions is between 12 and 18 months. Security guards must run faster to catch criminals. If a criminal is caught, high-quality CCTV video will be needed to convict them.
Automated Intelligent Multitasking CCTV Cameras
High-End Security Systems
CCTV Innovations are essential to combat crime. Viseum is the best crime deterrent and crime clear up. Viseum's high-quality CCTV camera automatically monitors the remote site and reacts to local activities. For live situational awareness, decision support and for rapid investigations, it can securely transmit high-quality video information to the Command Control in real-time.
Face Recognition Software & Social Media Investigation - National Security Anti-Terror CCTV Training
Viseum's Patent Protected Highest Quality CCTV 24/7/365, Day and Night Surveillance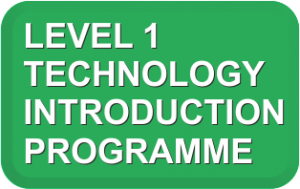 "Our Best CCTV Deterrent" (The Metropolitan Police). The Viseum 360 Security Camera constantly protecting all surroundings, displays to would-be criminals that the site is constantly watched by many surveillance experts.
Extended Dual Evidence – The Viseum 360 CCTV Camera delivers extended dual evidence of incidents, and not only of the crime itself but also the lead up to it and after it. Re-creating the incident provides the customer with valuable information. How and why the incident started, who else witnessed it, where the suspect(s) came and left. And how to stop more incidents.
Low Light – Viseum's multi-camera system supports environments that suffer low light. High-quality fixed and moving cameras with auto-zoom lenses are designed to optimize the available ambient light.
Low Bandwidth Communications – Viseum's communications systems are designed to transmit the highest quality video over the lowest available bandwidth. Viseum has perfected the video image transmission technique called Real-Time Auto-Balancing Broadcast. This is for when wireless communications become temporarily unstable.