The Viseum Brand is primarily known for solving the problems with CCTV Video Quality. All non-Viseum branded CCTV cameras cannot deliver enough CCTV Video Quality. Viseum solved this very serious problem with the internationally patented invention known as the Viseum IMC (Intelligent Moving Camera). 
Viseum's Flagship Product Solution
This video shows how all other monitored video surveillance and standalone CCTV security systems are simply inferior because of their poor CCTV Video Quality.  For any camera's CCTV video to be used effectively, for quality video analytics software, and/or as quality visual information to act upon, and/or for quality evidence to convict, the CCTV camera must capture close-up images of the incident. This is only achieved using the Viseum IMC Camera, or other types of camera under the following conditions:
Fixed Direction Cameras – Are to be used standalone or monitored where there are high numbers of vehicles or people passing through narrow locations of a remote site.
PTZ Cameras  – Are to be used for low-level threat areas only if they are constantly controlled and monitored by surveillance operatives.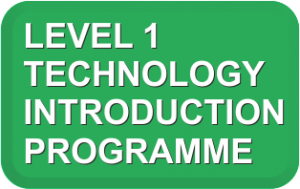 The visual appearance of the Viseum IMC Panoramic CCTV Camera operating automatically protecting all surroundings, displays to would-be criminals that the entire site is constantly watched by many surveillance experts. 
Patents are used to disrupt established technologies for industry step changes. Viseum uses its patents to shape the CCTV security and surveillance market. The modern security practitioner already refers to Viseum technologies and business processes to service the high-end of the CCTV security and surveillance industry. Viseum has produced a Security RFP support document to help educate the wider community.
Having all of this CCTV Innovation made possible with Advanced Video Analytics Software and internationally patented as far back as 2002, Viseum has been developing and supporting Video Analytics Software for far longer than any other manufacturer. The Viseum brand is also known as the CCTV Security and Surveillance industry's leaders in Video Analytics Software, and its reputation for its CCTV Security and Surveillance Solutions automatically present the right amount of CCTV Video Quality information to the right people at the right time, allowing them to:
React in the quickest and most effective way during live emergencies and security threats, and,
Clear up crime in the most efficient way during rapid investigations.
Completely Automated CCTV Video Captured Standalone, Face recognition Video Analytics, and Social Media Investigations.
National Security Anti-Terror CCTV Training – Face Recognition Social Media Investigations
Just 6 Viseum Intelligent Moving Cameras captured vast amounts of video information on over half a million people in just 1 day.