Redeployable Camera – Temporary Security System
The only redeployable camera to automatically detect multiple incidents from short range to long range. And in all directions at the same time. It operates completely automatically controlling a moving camera to follow the required action and confirm incidents. With high-quality close-up video evidence of even before the alarm is raised, it automatically reports incidents for rapid response and investigations.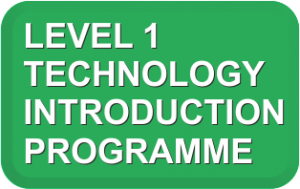 The appearance of this redeployable camera operating automatically protecting all surroundings. This displays to criminals that the entire site is constantly watched.
Operates completely automatically identifying and following incidents close up.
Built for Britain's Largest Police Force – described by them as a Virtual Gigapixel Camera.
Multi-camera view of each incident – PTZ Camera Close-up View and Wide Contextual View.
Viseum UK's redeployable Intelligent Moving Camera (Viseum IMC) is the best and most versatile plug-and-play outdoor Redeployable Camera surveillance solution. It can be redeployed from one city location to the next and made fully operational within just 2 hours. This clears up and follows crime hotspots whenever and wherever they appear. This future-proofed security system optimizes a remote site's first responder services. Delivering significantly more results. Complete situational awareness and control over many types of security threat, development and outcome. Security staff can be confident of an early security alarm. They can intervene and warn off a suspect. Or, they can choose to help apprehend the perpetrator. Knowing that high-quality video evidence is available to secure a conviction.
Endorsed by the UK's largest police force
"We have communities so dependent on Viseum's Redeployable Camera that, after several years of use, they will not let us take the Viseum CCTV cameras down for routine maintenance." And, "Viseum UK's Temporary CCTV security system combats the common drawbacks of regular CCTV installations."
Viseum UK's Temporary or Redeployable CCTV security system is a Panoramic Security Camera with automated PTZ Camera system, and is commonly known as a virtual CCTV operator, a virtual guard, and a virtual gigapixel camera. One police surveillance operator for the Metropolitan Police used just 4 Redeployable/Temporary security cameras. Over a 6 month period, they delivered excellent results sooner than expected. For similar results using any other solution, more than 20 redeployable CCTV cameras and at least 4 operatives would usually be required.
Single Rapid Deployment CCTV surveillance for immediate Vast 360° Panoramic Security Camera Coverage.

Intelligent CCTV Panoramic Security Camera
Click to see how Viseum's outdoor surveillance cameras sponsoring the Olympics security and the Olympics Torch Relay.
Redeployable Camera Outdoor Surveillance Camera Solutions
Viseum's intelligent redeployable CCTV security systems are rapidly moved from one location to the next. They are fully operational within 2 hours. They clear up the most severe crime hotspots within a maximum of just 4 months of deployment. These Temporary security cameras prevent missed opportunities because of operator fatigue. Also, saving significant man-hours in redeploying and adjusting camera positions.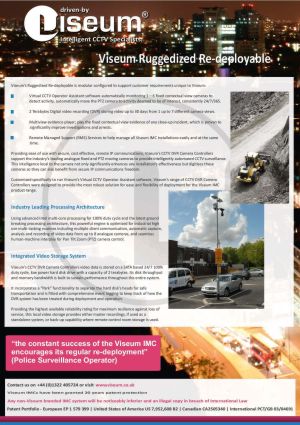 Combating new crime and disorder hot spots whenever and wherever they appear, Viseum's intelligent redeployable CCTV surveillance camera is well-proven to automatically capture court-quality evidence that is likely to be missed with any other camera solution, as well as recording crucial evidence even from further away than the naked eye can easily detect.
Viseum's disciplined intelligent automation consistently monitors any given area day and night. Its PTZ Camera does not rely on preset tours. It sees and records in all required directions at the same time. Viseum's video content analysis (VCA) software is easily programmed to look for incidents in all priority areas at particular times of the day or week. It also remains vigilant for unexpected random crimes whenever and wherever they occur. Many installations benefit from a proactive alarm response and all benefit from collecting high quality video.
Intelligent Redeployable CCTV Security System – Intelligent Virtual Operator Software (iVOS) CCTV Monitoring Software

Viseum UK's redeployable CCTV systems support the following functionalities:
Automatic selection of surveillance targets based on activity and location. And of the main target from multiple surveillance targets.
Automatic movement of the PTZ Camera to follow incidents in the areas under surveillance.
Specified zoom levels are automatically selected when following surveillance targets.
Provides any number of priority areas to take precedence over others.
Allows areas to be specified that will be ignored by the automated surveillance.
Privacy areas can be specified that will appear blanked out in recordings.
Accurate automatic switching between specified numbers of incidents, if happening at the same time in different areas. Also continuous tracking of all targets' locations, no matter if they speed up, slow down or change direction.
Ability to set up alternative surveillance profiles. The time-of-day and day-of-week to schedule them.
Enables an operator to take manual control of the redeployable CCTV security cameras at any time to override the automation.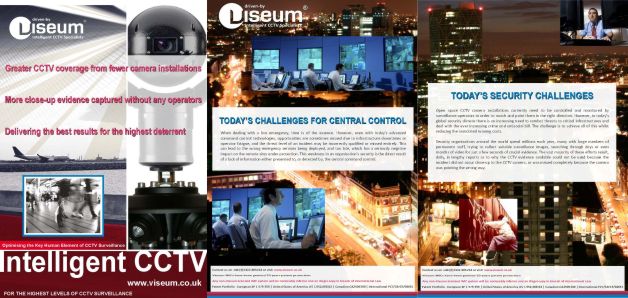 CCTV Temporary Redeployable CCTV
This narrated presentation shows one of Viseum's most popular Product Solutions for Redeployable and semi-permanent surveillance.
Viseum® Intelligent CCTV Tower - AiTower™
This narrated presentation shows Viseum's Rapid Deployment CCTV Trailer. Fully operational within moments for immediate vast coverage.
Our Rapid Deploy Mobile CCTV Trailer is the world's best rapid deployment solution for ...

Learn More »
Downloads for Temporary CCTV: