City Regeneration CCTV initiative delivers long-term success for the UK

Just 4 of Viseum's redeployable 360 CCTV cameras for a local council does better than over 800 standard fixed CCTV cameras
Isle of Man Government has come to Viseum's 360 Security Camera to help protect important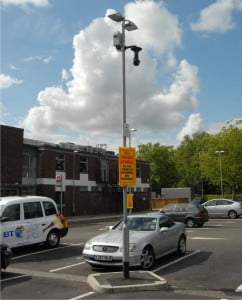 conservation areas and for City Regeneration. The island's cities and political centres have joined many authorities and police forces coming to Viseum. This is for Viseum's innovative solution to populated wide area CCTV surveillance. Including the many challenges for City Regeneration.
Just four Viseum 360 Security Cameras of the Redeployable CCTV model, have been individually mounted for street deployments, which can be monitored from a central CCTV Monitoring room, with digital recording capability at both the camera and at the control room.
Council Leader and Chairman of the Policy and Resources Committee said, "With our city regeneration, many areas are rapidly becoming major entertainment and leisure zones. Extending surveillance coverage has become a priority. The Government fully supports the use of surveillance as it helps protect the public. This acts as a deterrent to antisocial disorder and footage can be used in court to bring criminals to justice. The police will be happy to monitor the surveillance 'live' should they be required to at weekends. The latest surveillance technology will be used. These 4 new redeployable Viseum cameras deliver the performance of at least 200 of the older fixed camera CCTV. Additionally, the Government's Parks will be looking at installing  similar systems to reduce incidences of vandalism."
CCTV Temporary Redeployable CCTV
The borough engineer and surveyor, also a lead member of Isle Of Man's Community Safety Partnerships said, "The areas we're concerned about are increasing security of our car park, bus stops in the area, access to the marina. The potential for antisocial disorder is associated with an increasing number of licensed and leisure facilities. The Viseum Redeployable cameras use proven technology for fewer CCTV cameras to be deployed. But offering better coverage and more effective crime detection and prevention. Importantly, at a fraction of the cost of traditional systems."
The requirements for the Isle of Man regeneration installations had an intermittently manned surveillance Command Control, but with cameras performing better than constantly manned. Viseum's Redeployable 360 Security Camera supported all requirements as it both enhances operator efficiency where operators are present, and also be effectively used where resources dictate there is no staff available.
Viseum UK Group's President said: "Local authority CCTV schemes are budget and resource-driven. Surveillance technologies are increasingly required to do more. This is where Viseum's redeployable outdoor security cameras score very highly. Where operators are not an option due to cost, or where their time needs to be spent on other tasks. The redeployable Viseum IMC offers an extremely effective and cost-efficient solution to the command control environment."
The Viseum 360 Security Camera has removed crime and antisocial disorder problems in other localities, too, immediately having the effect of making criminals realise they were actually being watched, and making the general public realise they were actually being protected. This is the opposite of previous technologies which often prove so ineffective criminals all but disregard them.
Most Public Safety PTZ Cameras have already exceeded their life expectancy and the fact is the limitations of older technologies mean that most of these are pointing the wrong way when crimes occur. Viseum presents an unparalleled and cost-effective offering for clients to stay on top of all their camera installations. This is being achieved by replacing or upgrading PTZ cameras to become Viseum 360 Security Camera, which in turn enables control room staff to spend their time more effectively, maximises overall efficiencies and enables a much more viable solution for surveillance scheme expansion.
To see how well-managed CCTV schemes are now being operated you can contact Viseum. You can watch real footage, connect to live camera demonstrations and pre-register for coming technology events.
Viseum's Town Centre Regeneration Intelligent CCTV Camera Criminals are learning of a new Town Centre ...

Learn More »
Community Regeneration

Safe City

CCTV Technology… Police Authority Community Regeneration CCTV Schemes London Police CCTV ...

Learn More »
Downloads for City Regeneration: