Solving the Problem of Construction Site CCTV
Each Viseum camera protects construction site areas up to the size of 4 Olympic Stadiums. The only Construction Site CCTV Security Camera to automatically detect multiple incidents from close to long range in all directions at the same time. It operates completely automatically controlling a moving camera to follow the required action and confirm incidents. With high-quality close-up video evidence of even before the alarm is raised, it automatically reports incidents for rapid response and investigations.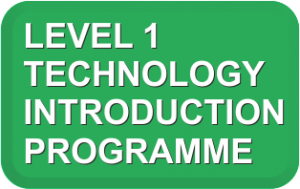 The visual appearance of this construction site CCTV security camera operating automatically protecting all surroundings, displays to would-be criminals that the entire construction site is constantly watched by many surveillance experts.
Greater surveillance coverage from fewer CCTV cameras.
More close-up evidence captured automatically.
Delivering the best security for the highest deterrent.
Today's Construction Site CCTV Security Problems
It is crucial to collect high-quality close-up video evidence of when, where and how the security of a construction site is breached causing considerable loss and criminal damage. Until the availability of Viseum security solutions, this could only be delivered on rare occasions, because in reality criminals commit the offence within just a few carefully planned seconds, already damaging the construction site and making their escape with stolen goods. Trying to retrieve crucial evidence before Viseum often proved futile because the incident did not occur close up to the CCTV camera, or was missed completely because the Pan, Tilt and Zoom camera (PTZ Camera) was pointing the wrong way.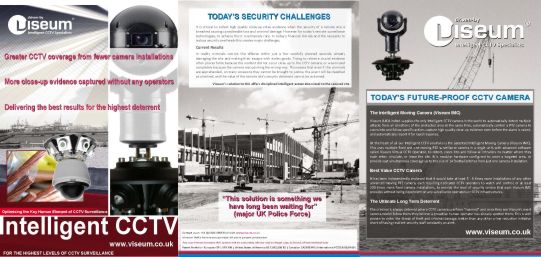 Before the availability of Viseum security solutions, the only method to increase security for a remote site is to increase the number of guards patrolling the length and breadth of the site. However even if the criminals are apprehended, on many occasions the lack of CCTV evidence means they cannot be brought to justice.
Construction Site CCTV Security Cameras
Perimeter Surveillance Systems
This narrated presentation shows how it is impossible for anyone to identify a weak point of a construction site perimeter that Viseum construction site CCTV security cameras are protecting.
Rapid Deployment CCTV Intelligent CCTV Trailer
This narrated presentation shows Viseum's Rapid Deployment CCTV Trailer. Fully operational within moments for immediate vast coverage.
This example is UK Construction Sites Saving £1 million+ Per Week. When criminals study remote sites being protected with cheap CCTV security systems, they naturally see low risk/high return opportunities for theft. Criminals with intent not only know traditional CCTV security systems have to be pointing at them to see and record them and require a high number of CCTV security cameras to cover all entry points of perimeter surveillance, but considering the poor performance in low light of any other camera, many remote sites are particularly vulnerable and are targets for criminals to steal from and cause criminal damage. Construction site security is just one example of a security problem without a solution – until now. Experts estimate the cost of plant theft alone just for the UK is around £1.5 million per week. To confront this, site managers have been faced with expensive 24 hour manned security patrols and traditional CCTV cameras, that have failed to deliver the convictions needed to deter criminals and stop large-scale opportunist theft. CCTV intelligent surveillance using Viseum UK's Panoramic Security Camera is changing this forever by providing greater coverage from fewer CCTV cameras UK wide, delivering the images required to act as an effective deterrent and secure the conviction of the guilty parties if they ignore a Viseum camera system.
Construction Site CCTV Security
The availability of Viseum's Intelligent PTZ Camera is putting a stop to large-scale opportunist theft. Viseum's patented 'virtual gigapixel' camera technology can capture conviction quality evidence in lower light. This CCTV intelligent surveillance camera is trained to focus in on incidents of concern, without the need for human involvement. This provides 'virtual' manned performance 24/7/365 and stops the criminals who think they can get away with theft and criminal damage, as well as deterring those who believe the Viseum camera is manned as it moves and follows their every move, thanks to Viseum's intelligent software.
"Our Viseum IMC Camera technology is the first of its kind in the world," explained Viseum UK Group President, Stuart Thompson. "It's unique in the sense that it can detect not just one, but multiple attacks from all directions of a protected area, and at the same time. In our experience, criminals rarely oblige by coming in through the front door! With Viseum, no matter how they try to infiltrate, where they try to go, or how they try to hide, we can spot them, we can follow them and we can convict them."
Described by a major UK police force as "Something we have long been waiting for", Viseum's systems work on built-in intelligent software, allowing the camera to make its own decisions based on what it has been instructed to look out for. At the same time, Viseum recognises it's no good offering a fantastic system that no one can afford, so our virtual gigapixel camera is capable of covering an area of over 1 square km with just 4 cameras when it would require at least 40 of the industry's leading megapixel cameras to come anywhere close to matching.
Once a site breach is confirmed, an alarm is raised and the authorities can be provided with all relevant information in an instant: this can include a detailed description of the suspect committing the theft or criminal damage, where else they have been on site and where they are at every moment. If the suspect is apprehended, they can be presented with such detailed video evidence of, for example, their clothing that even if they were wearing a mask the image quality is so high and so detailed that it's been proven to encourage suspects to own up to the offence – and all from one camera.
Stuart Thompson adds: "Traditional CCTV solutions used on construction sites prove that one camera is just never enough and even if you have multiple units they need to be constantly monitored to have any hope of even being seen by criminals as a deterrent, let alone secure usable evidence. Viseum UK solves these problems with an intelligent surveillance system that can think for itself and with the power to provide vast simultaneous coverage of up to the size of 4 Olympic Stadiums."