International Law Enforcement Agency
This initiative creates low crime levels where police have previously exhausted crime reduction initiatives. Police forces are trained on how Viseum Video Analytics Software and its unique CCTV cameras are relied upon within just 3-4 months of installation. Now, Viseum's 360 Security Cameras are used by international law enforcement agencies to train police forces throughout the world. This includes law enforcement agencies such as the FBI and the CIA.
Viseum also received a report from a law enforcement agency that just 4 Viseum Intelligent Moving Cameras deployed by 1 police officer, produced more results than over 20 of any other PTZ Camera. Each of these competing cameras would need more time and many police officers to use, but would deliver fewer results. The following case studies are described by this 1 police officer. This police officer deals primarily with detecting crime, assisting front-line officers, organising operations and advising on strategy. All with the use of CCTV surveillance:
"I was organising operations involving serious offences for a wide variety of issues. Just 4 redeployable Viseum cameras have been located in one of the highest crime areas within our capital city. These cameras are in constant use. They are able to move by themselves and monitor suspects so that faces can be clearly identified. Viseum's technical support team trained us to easily mask out unnecessary parts of the picture. The cameras' evidence is easily viewed on a laptop or mobile phone. The evidence obtained is of immense value during the case-building process. Viseum records for a vast time allowing downloads to be accessed easily. This enables other investigations to take place while Viseum cameras are left working on their own."
Safe City Project 1 – Only 1 Viseum camera taking 3 weeks

"I was in possession of intelligence that a group of drug dealers was at a location. I requested the Viseum IMC Equipment, necessary to conduct surveillance on this group. This was the initial installation to see just how effective these cameras are."
"The playback facility was easy to navigate and use. I collected information relating to the suspects. This vital information put into action arrests during a drug deal which resulted in the suspects being convicted. From this operation, there have been no sightings of the gang members or their associates within the area."
Safe City Project 2 – Only 3 Viseum cameras taking 4 weeks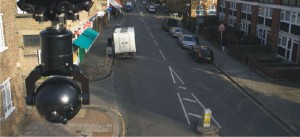 "The next project I was tasked to deal with involved a suspect who was sexually assaulting females on a public common. My problem was there were no lamp posts with power adapters for the Redeployable Cameras. The Viseum cameras gave us the solution. I put the cameras outside the common to focus on many areas leading into and away from the area. Each camera's wide contextual view cameras covered the vast area. The cameras automated PTZ Camera meant that I had complete close-up coverage."
"I was able to capitalise on this project by using 3 Viseum cameras. I was able to view all areas in and around the common. Each camera was able to zoom into the common as well as the adjacent roads. With this coverage, I was confident in a successful result. In a short time, a 13-year-old was arrested and charged with multiple offences of sexual assault. Viseum proved again to collect vital evidence as well as follow suspects in real-time."
"Viseum's evidence was also used to identify a vehicle used by a gang stealing motorcycles. Having been identified by Viseum this vehicle was found abandoned. It was examined for intel on the gang prior to crushing it. None of this information or evidence could have been achieved without the Viseum camera."
Safe City Project 3 – Only 2 Viseum cameras taking 4 weeks
"This involved the arrest of a suspect who was known as the 'slit throat robber'. The suspect was committing these crimes in an area that CCTV could not reach. I immediately requested that the Viseum units be deployed. I was able to cover the area with ease. Also, with the capabilities of Viseum cameras, I collected information immediately on the pedestrian traffic. Within days I had collected information on known suspects. This allowed me to use them for questioning. The perpetrator was eventually arrested from a victim identifying him from images collected by Viseum's camera."
Latest Law Enforcement Project
"I was collecting evidence on a number of suspects who have targeted a well-known off-licence. Upon reading crime reports and visiting the site I understood how the suspects get away with not being caught. The site has four side roads and a petrol station that all offer cover. The only way I could maximise evidence collecting with minimal equipment was to endorse the use of Viseum. The Viseum cameras were set up and began collecting information immediately. When the first camera was being installed, a suspect had walked the entire area. His movements were immediately noticed by the Viseum camera and he was followed automatically."
"The Viseum support team has proven throughout that they are willing and able to deal with any technical requests. The team offers support when others do not have support. Their vision in wanting to improve an already great service and product is astounding. Their support team has often asked us how the system could be improved for users. I am equally impressed that Viseum not only listens to comments but they take our suggestions and implement them."

Viseum and Royal Malaysia Police visit this London CCTV Control Room
Conclusion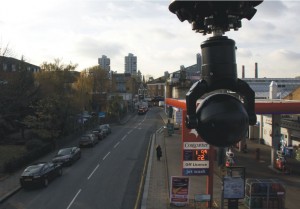 "The Viseum camera has the ability to offer a complete package in CCTV. We have not come across anything within law enforcement that is better. In traditional installations, we would use 6 cameras to cover an area. We can now use just one Viseum unit. The ability to mask out buildings and other borders is vital to having exactly the right view on playback. The evidence gathered by the Viseum cameras has also enabled us to collect intel on antisocial behaviour throughout all projects, which we are now collating to find patterns leading to more serious offences, as it inevitably does."
"I constantly deal with enormous amounts of video evidence throughout my career. Having now used the Viseum cameras in various projects, I can ensure quality and reliability. I can honestly say, it does what it says on the tin. I will use the Viseum System whenever faced with a situation where CCTV is needed. During each deployment, I now actively look for future projects to carry on benefiting from these cameras."
"I have had first-hand experience of law enforcement during security deployment after 9/11 and 7/7. Having Viseum at that time would certainly have helped. It is evident that my support is with Viseum for its effectiveness in service. This is an endorsement for the use of Viseum cameras. I am happy to recommend them to other law enforcement agencies. They too can take advantage of this essential deterrent." (London Police Surveillance Officer)
Improving Law Enforcement and saving budgets
How Viseum Intelligent CCTV Saves Money Operational

Safe City

savings for existing Council CCTV ...

Learn More »
Viseum Intelligent CCTV Savings Operational Safe City savings for existing and expanding Police Temporary ...

Learn More »
CCTV Temporary Redeployable CCTV
This narrated presentation shows one of Viseum's most popular Product Solutions for temporary CCTV and semi-permanent surveillance.
Rapid Deployment CCTV Intelligent CCTV Trailer
This narrated presentation shows Viseum's Rapid Deployment CCTV Trailer. Fully operational within moments for immediate vast coverage.
GIS CCTV and Security Surveillance System Situational Awareness People Surveillance PSIM Software
This narrated example shows how the correct situational awareness can automatically avoid the most mundane and the most complex security risks.