AiTower™ public event surveillance and high-security asset protection – AI CCTV Tower from Viseum®
Viseum® rapid deploy CCTV Tower is the world's best rapid deployment CCTV for fast automated high-security situational awareness. Automatically reporting incidents for rapid response and investigations.
A single rapid deployment camera covers up to the size of 4 Olympic stadiums. Full 360 degrees high-quality CCTV surveillance coverage from fewer CCTV Tower deployments.
Automatically detect, confirm and follow multiple incidents from short range to long range. All directions at the same time.
A completely self-contained CCTV Tower system. Self-powered for up to 6 months. It is the strongest temporary security and CCTV deterrent.
Virtual Gigapixel Mobile CCTV Tower
Viseum's CCTV Trailer is known as the solution to the problem of wide-area outdoor security and surveillance. It uses the Viseum 360 Security Camera. Commonly known as a virtual guard, a virtual operator and a virtual gigapixel camera. The highest quality camera significantly outperforms any of the CCTV industry's other leading megapixel cameras.

Rapid Deployment CCTV Tower – Mobile CCTV Tower Temporary CCTV
Viseum's intelligent mobile tower surveillance system is easily moved from one location to the next. It is fully operational within minutes to provide temporary and semi-permanent surveillance. Each mobile security camera trailer produces more high-quality situational awareness video information. Without the need for any surveillance monitoring and network infrastructure. Using the best-in-class intelligent Outdoor PTZ Camera. Mobile security services are proven to be much more productive.
This redeployable CCTV or Temporary CCTV uses a mobile surveillance column. This CCTV Tower is known as a Rapid Deployment CCTV trailer. It is ideal for short-term events, or other temporary security deployments, such as construction site security. Viseum CCTV Towers give the best value for money for reducing or even eliminating crime. As well as freeing up security staff to focus on other work.
The CCTV Tower industry standard for automated security and surveillance
This CCTV Tower is a multitasking camera with video analytics. Installed and supported as plug-and-play with modular hardware. It meets any remote site's security coverage and surveillance requirements. Solving the many problems with standalone security systems, manned surveillance services and manned guarding patrols. It has been independently endorsed by the Metropolitan Police that to provide the same CCTV coverage as just 1 Viseum 360 Security Camera, it would take:
6 constantly manned next best PTZ cameras, or,
10 of the industry's latest panoramic megapixel cameras, or,
200 standard fixed camera installations.
This does not take into account the extreme costs of installation and monitoring. Viseum will deliver more results automatically, costing significantly less capex and 6 x less opex each year.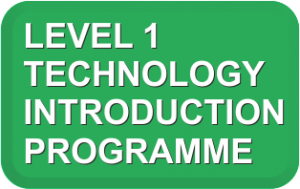 The appearance of Viseum's CCTV Tower operating automatically protecting all surroundings, displays to would-be criminals that the entire site is constantly watched by many surveillance experts.
Viseum® Intelligent CCTV Tower - AiTower™
Face Recognition Camera & Software using Social Media Investigations - Anti-Terror CCTV Training
Viseum's Rapid Deployment CCTV Towers – Endorsed by the Metropolitan Police Force as their best Rapid Deployment CCTV.
Remote Site Security – Before the availability of Viseum's CCTV Tower, the costs related to other technical solutions effectively prevented the provision of any protection for the majority of temporary events. Or crime hotspots, and many other environments that would benefit from rapidly deployed security. This CCTV trailer has overcome all technical constraints to provide effective surveillance even for the most challenging environments.
Automated Intelligent Multitasking CCTV Cameras
Click to see how Viseum UK sponsored the Olympics security for London's River Thames Olympic Torch Relay.
Built with and for the Olympics Development Agency (ODA)
Rapid Deployment CCTV Intelligent CCTV Trailer
This narrated presentation shows Viseum's CCTV Tower. Fully operational within minutes for immediate vast coverage.
CCTV Temporary Redeployable CCTV
This narrated presentation shows one of Viseum's most popular CCTV Towers for semi-permanent surveillance.
Viseum CCTV Camera Installation The Viseum Brand is well known for introducing cutting-edge technologies as trusted ...

Learn More »
Redeployable Camera – Temporary Security System The only redeployable camera to automatically detect multiple incidents ...

Learn More »
Downloads for Viseum's CCTV Tower: