World's Best Riot Police Tactics
"Viseum cameras are essential for riot police because a camera that just looks in one direction during a riot is useless for the complete situational awareness needed to help catch the perpetrators" (UK Riot Police).
The only Panoramic Security Camera to deliver full and complete situational awareness automatically, and detect multiple incidents from close to long range in all directions at the same time. It operates completely automatically controlling a moving camera to follow the required action and confirm incidents. With high-quality close-up video evidence of even before the alarm is raised, it automatically reports incidents for rapid response and investigations.
Demonstrating World's Best CCTV Deterrent
Public rioting is a growing problem throughout the world for many cities. The Metropolitan Police said that the 2011 riots in London alone cost at least £300 million in loss and damages (The Guardian October 2011). The Viseum Riot Police Product Solution saves countries these many £millions per operation, by deterring and investigating each riot security emergency, and to effectively mitigate many future outbreaks. Viseum delivers the only solution for riot police to have complete situational awareness AND close-up video evidence, of riot organisers and perpetrators of public disorder. As security solutions experts, Viseum supports riot police in delivering the most effective security success at the soonest possible time during, and for deterring, riot emergencies.
For Police to create the Long Term Deterrent to City Riots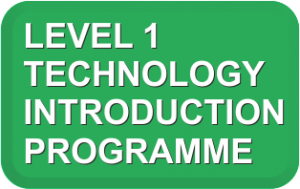 Viseum Intelligent Video Management Software (Viseum CiVMS) proactively monitors a city's potential riot areas for crowds gathering. Images of people who start and join the crowd are indexed and just as soon as the number of people in a crowd reaches a predetermined level, Viseum's Rapid Deploy CCTV is taken to site to help riot police collect images of suspects who then commit public disorder.
Recent world news reported, "Thousands rally in Kuala Lumpur to put pressure on Malaysian Prime Minister Najib Razak". Rioting was widely expected during this event. Viseum customised its riot CCTV solution for the Royal Malaysia Police. Key to this success was our research that the vast majority of the Malaysian people who start and join riots are in fact employed because riots only happen during the weekend. As there is no escaping the vast coverage of Viseum cameras, and nobody wants their face recognized on broadcast quality cameras, Viseum is delighted to help Malaysia's Riot Police deliver such a peaceful event.

These photos are of the Viseum UK Group President Stuart Thompson, personally supporting operational CCTV Training for the Royal Malaysia Police in time for this rally.

Viseum Product Solutions for Riot Police: