Major Step Change in CCTV Security and Surveillance
The CCTV and surveillance industry-standard deterrent and automated security and situational awareness
Viseum UK holds CCTV Technology patents that are granted globally for the major step-change in CCTV security and surveillance. This invention has bridged the very large gaps between, and solved the many problems with, standalone CCTV security systems, manned CCTV surveillance systems and manned guarding patrols.
What this means for our customers is that the Viseum Intelligent Moving Cameras (Viseum IMCs) and Software Technology Services are regulated throughout the world to maintain their security success. Viseum and its Certified Corporate Partners are the only organisations that can ensure you will always receive support for such security assets, and throughout the life of your security estate.
Governments' Public Safety Held To Account After terrorist attacks, vast amounts of extra money is ...

Learn More »

The Viseum® Brand
The Viseum brand is recognized for its patented configuration of fixed and moving cameras in the same unit. People who see an image of a Viseum camera configuration naturally think of Viseum being the internationally patent-protected CCTV brand. Any other brand of this configuration is seen as an illegal quality-compromised copy, that generates more business for the Viseum UK Group. We operate a formal Branding Policy which is an integral part of the Viseum business.
> Download Viseum Business Summary <
Our Technology Patent Protection has very strong defensive qualities: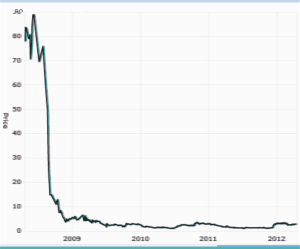 In 2008 an international PLC manufacturing video security products infringed our technology patents with a new product. This organisation would not seek a Viseum Certified Technology Partnership, and therefore as part of our standard legal process, we made their suppliers, customers and shareholders aware of this illegal trading. Their multibillion-dollar PLC customer/reseller immediately and formally declared their 'cease and desist', and the infringing PLC's share value fell by over 90% whilst offloading their entire stock of products targeting the security industry.
In 2014 one of our largest competitors invested over $1 million trying to legally compete with Viseum, but failed. One of the world's leading intellectual property practices undertook an extensive analysis of the validity of Viseum's granted European Patent EP1579399. These experts applied their vast depth of knowledge in physics, electronics, engineering and computer science to probe the novelty and inventive steps of the Viseum IMC Camera. The extent of this investigation compared Claims 1 to 9 with 3 inventions dating from before Viseum's patent was granted in 2002. The conclusion of this extensive exercise resulted in the British Patent Examiner stating that in their opinion claims 1 – 9 of Viseum's patent are both novel and inventive over this suggested prior art.
Should a customer be approached with an illegal copy of the Viseum Technology Patents, this letter template is used by Viseum Certified Corporate Partners to further protect their Viseum patent-protected markets.

Viseum's International Technology Patents

Our patents were initially filed for the invention of the most practical, cost-effective and aesthetic solution to mass population people surveillance. When compared to any other solution, this patent helps win citywide security projects, typically worth $20 million initially and eventually in excess of $80 million excluding ongoing revenues.

Viseum's international technology patent portfolio is testament to the company being the world's leading brand for solving the problem of wide-area CCTV security and surveillance, as well as being the leader in the video content analysis (VCA) marketplace. These technology patent inventions provide 20 years of protection. Any non-Viseum branded IMC camera system is noticeably inferior and an illegal copy in breach of international law.
The key benefit of Viseum's technology patented 360 Security Camera method is the use of fixed and moving cameras co-located on the same common structure. This also benefits Viseum's iVOS Video Analytics Software Technology Services by constantly gathering and analysing the real-time and historical activity of suspects from fixed cameras. This continually predicts accurately where, and how far, to automatically direct the optical zoom of the PTZ Camera, no matter how many suspects are being followed, which separate directions they travel, or if they speed up, slow down, or change direction. This system therefore consistently captures close-up situational awareness and court-quality evidence of single and multiple incidents.
Our surveillance technology patent invention portfolio includes:
European Patent – EP 1 579 399
United States of America Patent – US 7,952,608 B2
Viseum has invested heavily in the protection and policing of its intellectual property rights (IPR). Central to our business is the commercial protection we provide our partners in sharing these secured markets. We commit to the policing of this IPR in the following way: as with any patent infringement, its trade reseller is the primary target for legal action, which is, in turn, followed up by making the potential user aware of the infringing product's recall due to its illegal use. This is then followed up with full legal action with the suppliers of such goods.
Historical Public Body TV Endorsements Our continued publicised success in solving the problem of wide-area ...

Learn More »
"The best CCTV performance we have tested" Publicised installations of Viseum's Safe City CCTV ...

Learn More »