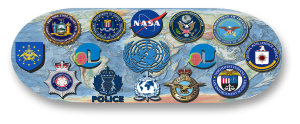 Government CCTV Security and Public Safety CCTV from Viseum®
Viseum's Government CCTV Product Solutions are purchased where the potential impact of terrorism, crime, and disorder, on public confidence and national reputation is judged as being unacceptably high. If a customer wishes to get the best deal for their available budget, then they must use a public tender.
The correct situational awareness can automatically avoid the most mundane and the most complex security risks.
GIS CCTV and Security Surveillance System Situational Awareness People Surveillance PSIM Software
Downloads for Government CCTV:
Police forces and local councils are the main beneficiaries of CCTV services using Viseum Technology. All will make extensive savings and quality of life improvements for many business and residential communities as part of Safe City and Smart City programmes.