Viseum® Mobile CCTV Security and Surveillance
World's best mobile CCTV for security and surveillance – Viseum IMC™ AI CCTV vehicle camera and system.
Unique mobile CCTV System for automated large wide-area CCTV service. With less ongoing operational costs than any other mobile CCTV vehicle.
Vast coverage from a single camera protects up to the size of 4 Olympic Stadiums. No other camera can detect multiple incidents from short-range to long-range. In all directions at the same time, completely automatically.
The Commander of the Royal Malaysia Police said, "We usually only get one camera view but now we can see everything." And, "Even the appearance of these 360° cameras deters threats."

The Mobile CCTV industry-standard deterrent and fully automated security and surveillance
This Mobile CCTV uses a multitasking camera with many video analytics systems operating together for several applications. Installed, maintained and supported as plug-and-play with modular hardware configuration. It meets any remote site's security coverage and surveillance requirements. Solving the many problems with standalone security systems, manned surveillance services and manned guarding security patrols. It has been independently endorsed by the Metropolitan Police that to provide the same CCTV coverage as just 1 Viseum 360 Security Camera, it would take:
6 constantly manned next best PTZ cameras, or,
10 of the industry's latest panoramic megapixel cameras, or,
200 standard fixed camera installations.
This does not take into account the extreme costs of installation and monitoring. Viseum will deliver more results automatically costing significantly less capex and 6 x less opex each year. This 360 Security Camera gives full and complete situational awareness. Mobile CCTV is another security market for Viseum to dominate because no other technology can deliver such an effective high-security and non-privacy infringing solution for public safety and national security.
Britain's Metropolitan Police Force, "Our Best Crime Deterrent". Described by them as a Virtual Gigapixel Camera, a Virtual CCTV Operator and a Virtual Guard.
Multi-HD-Camera View of Each Incident – PTZ Camera Close-up View and Wide Contextual View.

Intelligent CCTV Panoramic Security Camera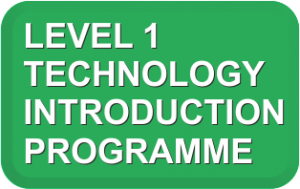 The appearance of this mobile camera operating automatically protecting its surroundings. This displays to would-be criminals that the entire remote site is constantly watched.
Camera height for mobile surveillance
The vehicle floor is fitted with a precision-engineered vertical telescopic mast system. Built with British steel and non-wearing nylon roll spacers. This raises the camera up to 12 metres. For deployment stability, a hand-operated winch raises and lowers the mast. All cables are fed inside the mast for cable protection and ease of deployment.
Mobile CCTV product reliability
Customised Vehicle Transit Vibration Dampening System – This is to prevent the Viseum High-Quality Camera System's advanced optics and electronics from being damaged by excessive vibration wear and tear. The Mobile Camera mast will have customised vibration dampening materials installed. This is for the base of the mast and the base of the Mobile CCTV Camera. It softens vibration and mitigates unnecessary breakage. There are 2 main options for the customisation of this Mobile Camera System:
This is for when the Viseum 360 Security Camera system is ordered and its vehicle model is already known. A Transit Vibration Dampening System is designed. The vehicle can then be driven when the Viseum 360 Security Camera system is deployed and operational.
This is if the vehicle model is not known at the time the Viseum 360 Security Camera system is purchased. A Transit Vibration Dampening System cannot be developed. The vehicle cannot be driven with the Viseum 360 Security Camera deployed on the mast. A practical and efficient method is designed to easily put away and house the Viseum 360 Security Camera. This is for when the vehicle is driven and to rapidly fix it onto the mast during operations.
Mobile CCTV Power Management System
This is a customised Mobile CCTV vehicle power supply. The vehicle's cigarette lighter socket or additional onboard deep-cycle battery pack powers all equipment. Also included is a 4-way socket extender.
Auto-Feed Cable Management System
The cable loom is automatically fed into, and automatically retrieved from, inside the mast. This uses an automated cable management coiling system. This is for cable protection, ease of raising and lowering the Viseum 360 Security Camera and personnel safety.
Note – All customisations are vehicle-model dependent to each customised Viseum camera system.
Immediate vast coverage and all-round Mobile CCTV Surveillance