Best Outdoor PTZ Camera – Fully automated outdoor CCTV security and surveillance…
Viseum AiPTZ™ Camera System – 360° Multiview and Multitasking PTZ Camera System
More CCTV surveillance coverage from less PTZ camera installations. A single Viseum AiPTZ Camera installation covers up to the size of 4 Olympic stadiums.
Automated 360 Security Cameras detection and following of incidents. More close-up video evidence captured throughout the remote site automatically.
More convictions using extended dual evidence – close-up view and wide contextual view of each incident. Delivering the strongest remote site security and the strongest CCTV deterrent.
The PTZ Camera industry-standard deterrent and fully automated security and surveillance
Multitasking Outdoor PTZ Camera with many video analytics systems operating at the same time delivering results for several applications. Installed, maintained and supported as plug-and-play with modular hardware configuration meeting any remote site's security coverage and surveillance requirements. Bridging the very large gaps between, and solving the many intrinsic problems with, standalone CCTV security systems, manned surveillance services and manned guarding security patrols. It would take 6 x constantly manned "next best" PTZ camera installations to monitor the same area as 1 x Viseum AiPTZ Camera. Viseum will deliver better results automatically costing significantly less capex and at least 6 x less opex each year.
Captures 100 x more people and vehicles.
Captures at least 25 x more usable video evidence.
Clears up at least 15 x more incidents.
The only Ourdoor PTZ Camera to automatically detect multiple incidents from close to long range in all directions at the same time. It operates completely automatically controlling a moving PTZ Camera to zoom into and follow the required action and confirm incidents. With high-quality close-up images of even before the alarm is raised, it automatically reports incidents for rapid response and investigations.
The Viseum IMC Camera is the only Outdoor PTZ Camera to make remote CCTV monitoring a highly efficient option, rather than just a necessary cost. It uses multiple wide contextual view cameras and one moving Pan Tilt Zoom camera in a single unit, with advanced video analytics software to automatically detect, zoom into and follow all suspects no matter where they each enter, circulate or leave. It is modular hardware configured to cover a targeted area, or a vast 360 panorama.
Intelligent CCTV Panoramic Security Camera
World's Best Outdoor PTZ Cameras 
Today's CCTV Security Problems using "360° CCTV Surveillance PTZ Cameras"
When the security of a remote site is breached causing significant loss and criminal damage, it is critical to collect high-quality close-up video images. It is unlikely for today's "360-degree PTZ cameras" to capture good image quality of anything because they need to be controlled and watched by a person, and they can only ever see a maximum of 60 degrees viewing angle of any area at any one time. This makes a PTZ camera's zoom functionality (optical and digital zoom) and motion detection useless.
Current Results for Legacy PTZ Cameras Surveillance CCTV Systems
Criminals commit offences within just a few carefully planned seconds, already damaging the site and making their escape having committed their crime. Trying to retrieve crucial evidence often proves futile because the incident did not happen close up to the PTZ camera, or was missed completely because the camera was pointing the wrong way. This means that even if the criminals are apprehended, on many occasions they cannot be brought to justice; the event will be classified as unsolved, and the remote site's security deterrent is lost.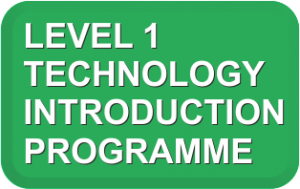 The visual appearance of the Viseum Intelligent AiPTZ Camera operating automatically protecting all surroundings, displays to would-be criminals that the entire site is constantly watched by many surveillance experts.
Best Outdoor PTZ Camera
It has been independently endorsed that it would take at least 6 times more installations of any other constantly manned advanced PTZ cameras, or at least 10 of the industry's latest panoramic megapixel cameras, or a minimum of 200 times more standard fixed camera installations, to provide the same level of CCTV security that each 360° Viseum Intelligent 360 Security Camera provides without being dependent on any security surveillance operators or surveillance monitoring infrastructures.
Long-Term CCTV Deterrent
The criminal is always deterred where the PTZ Camera installation is performing "manned" and when they see Viseum's PTZ tracking camera follow them they believe a proactive human operator has already spotted them. This is well-proven to deter the threat of theft and criminal damage, better than any other crime reduction initiative short of having resident security staff constantly on alert.
The Viseum AiPTZ Camera
The Viseum AiPTZ Camera is specifically designed for the Highest Quality Security Cameras and long-range outdoor 360 panoramas i.e. robust reliable 24/7 operation with close-up and long-distance surveillance accuracy.
This is a list of other major brands of PTZ Camera, that currently do not have CCTV Innovations but can be enhanced to become a Viseum Intelligent Panoramic Camera System:
BOSCH Outdoor PTZ Camera
An outdoor PTZ Camera used for ruggedized environments, this outdoor Pan, Tilt, and Zoom camera is also known for its aesthetics and is well suited for heritage outdoor CCTV camera sites.
Panasonic Outdoor PTZ Camera
The Panasonic Outdoor PTZ Cameras, the Outdoor Panasonic PTZ Dome cameras and the Outdoor Panasonic PTZ IP Cameras are very popular for their high-quality close-up optics in true colour.
The following Outdoor PTZ Cameras are well known at the lower end of the market and cannot be upgraded to become the Viseum Outdoor IMC:
Axis Outdoor PTZ Camera
The Axis Outdoor PTZ Camera is used for a wide variety of lower-end applications using outdoor CCTV cameras.
Honeywell Outdoor PTZ Camera
The Honeywell Outdoor PTZ dome camera is specified for many low-cost projects and is well known for being included in camera tender wins from the lowest bidder.
Pelco Outdoor PTZ Camera
The Pelco PTZ camera and the Pelco PTZ dome camera are the most popular low-end security cameras used for the widest variety of environments and CCTV monitoring applications.
Best PTZ Camera for Airport CCTV Security

Best Outdoor PTZ Camera Deployment Options:
During our security consultancy and CCTV design phases with you, the following questions and answers will provide us with the general information needed to be discussed and understood for you to begin enjoying your first Viseum CCTV Installations.
How do you want to deploy your PTZ Cameras?
How do you want to use your PTZ Cameras?
React to incidents after they happen by using your cameras as a Standalone CCTV camera.
Have your security staff to react to incidents before, during and after they happen by using this Outdoor PTZ camera integrated into a Command Control for CCTV Monitoring.
Have your security alarms automatically verified and sent directly to your local services for Manned Guarding Security.
Do you want your PTZ Cameras to also benefit from other Viseum surveillance technology strengths?
What surveillance sensors do you need to support any low light restrictions?
Does the remote site have standard sodium street lighting -- Megapixel HD Panoramic Security Camera.
Does the remote site have low light challenges -- standard Viseum 360 Security Camera.
Is the remote site very dark but white floodlights are not allowed because of white light pollution -- Viseum Infrared Illumination (IR).
Is the remote site very dark and the early warning of threats must detect at extreme long range -- Viseum Thermal Security Camera.
What power requirements or restrictions do you have?
Do you have mains power available or do you have limited or no power at your remote site?
Do you have unstable irregular mains power and would, therefore, benefit from an Uninterruptible Power Supply (UPS)?
Do you need solar or other types of renewable energy and is your region hot? -- Viseum Cooling System.
Viseum CCTV Camera Installation The Viseum Brand is well known for introducing cutting-edge technologies as trusted ...

Learn More »
Redeployable Camera -- Temporary Security System… The only redeployable camera to automatically detect multiple incidents ...

Learn More »
Our Rapid Deploy Mobile CCTV Trailer is the World's Best Rapid Deployment Solution for fast ...

Learn More »
Longest Range Uncooled Thermal Security Camera… The only Thermal Security Camera to automatically detect ...

Learn More »
Downloads for the Best Outdoor PTZ Camera: