The CCTV and surveillance industry standard for automated security and situational awareness
Many countries are overtaking some of the wealthiest countries in spending more with Viseum. With the increasing security climate, spending wisely has never been more important. Spending more to save more, and improve security and surveillance operations. The Viseum business dominates two completely separate markets which can be leveraged using the same sales network:

1) Standard Security and Surveillance Sales and Support Contracts (market value $34m in each country)
Viseum Certified Corporate Reseller Network – Market value $8m for each territory:
Certified Corporate Agents – Certified Corporate Agents are trained to demonstrate. Non-certified Corporate Agents have strong connections and do not need to provide technical demonstrations.
Certified Corporate Integrator – $2m. Licensing per industry and region gives better control.
Certified Corporate Distributor – $6m. This is available for successfully performing Certified Corporate Integrators. Product Solutions are customised and packaged around levels 1 – 5 of the Viseum Technology Introduction Programme. 
Franchise – Local assembly of Viseum cameras and servers. This is available for successfully performing Certified Corporate Distributors. Market value $20m for each country:
Viseum IMC™ Camera ($8m).
Viseum Software Technology Services ($12m).
Our flagship Product Solution is an internationally patented camera called the Viseum IMC™ (Intelligent Moving Camera) which uses our Video Analytics Software called iVOS™ (Intelligent Virtual Operator Software). We use this to win the majority of our project sales and to control and dominate our new multi-billion dollar market called Viseum® Community SafetyWatch®.
2) Viseum® Community SafetyWatch® Government-owned or group-shared CCTV service (current market value is $200m in each country)
Typically expected of businesses with Disruptive Technology, this is a new multi-billion dollar market where business and residential groups benefit from the most effective non-privacy infringing CCTV security service. All Viseum Certified Corporate Partners also have access to the Viseum® Community SafetyWatch® service franchise.
The Viseum® Community SafetyWatch® franchise is granted to the highest quality applicants who propose the best service levels and fund the most pilot installations for service expansion. The franchisee can collect all revenues, and act as an intermediary for the additional associate supply member services that compose the Viseum® Community SafetyWatch® service bundle.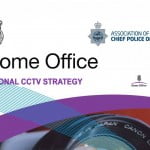 Government Public Safety CCTV together with traffic management – Viseum's patented Software Technology Services and multitasking CCTV camera technology optimize the automated detection, capture and processing of traffic management, traffic violations and security threats at the same time.
A typical major city has more than 10 traffic violation hotspots, where only Viseum technology can optimize the policing of traffic violations. Each site generates over $50 million annual revenues from 2000 multiple types of traffic violations each day. This totals $500 million annual revenues from just these 10 sites. See funding options for pilot installations.
This is for countrywide security and surveillance projects. This is a 5 to 10 year (typically $160m – $410m) Technology Transfer and Licence Agreement. This optimizes budgets for governments in need of the latest CCTV security and surveillance technologies and at the highest quality. They also require constantly improving technology innovations to deliver Public Security Services. Remain ahead of the increasing threats of crime, disorder and terrorism.
Patent-protected Viseum IMC™ Camera
The Viseum IMC™ Camera saves ongoing operational costs. It simplifies and improves the effectiveness of the following deployment options:
Retrofits – to replace or upgrade existing permanent CCTV Camera Installations.
Redeployable – for temporary installations on street lighting columns.
Rapid deployments – using self-contained CCTV trailers for emergency situational awareness.
It is designed for short-range to long-range outdoor and indoor line-of-sight surveillance, for the following large complex and challenging environments and applications:
360˚ highly populated wide areas.
Unpopulated multiple or single attack intruder environments.
Traffic intersections, roads and motorways.
It operates as an unmanned standalone camera. It can be integrated for operator override when used with:
24/7 monitored, part-time monitored and manned-response command control.
Mobile observation posts.
Viseum is supporting Intersec Dubai Viseum® at Intersec Dubai security exhibition Presenting Viseum at Intersec ...

Learn More »
Milipol Security Exhibition – Viseum Receives Excellent Results…  > Viseum Exhibition Support < As ...

Learn More »