Best CCTV Camera for Saudi Arabia…
"Viseum is a product that we talk about daily to our customers." (Saudi Arabia's CCTV Camera Integrators)
A quote following excellent success with Viseum Panoramic CCTV Cameras and Viseum representatives supporting CCTV Camera Saudi Arabia exhibitions.
Saudi Arabia's Security exhibitions are usually unexciting with simply nothing new to see and with each vendor showing off the same technologies. Viseum Disruptive Technologies counter just this – our international patents disrupt the usual monotonous security exhibition experience by showing visitors Viseum's innovative differentiation. This is good news for exhibition visitors but not good news for any other exhibitors.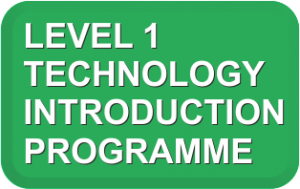 The visual appearance of the Viseum Panoramic CCTV Camera operating automatically protecting all surroundings, displays to would-be criminals that the entire site is constantly watched by many surveillance experts. 
Viseum at Saudi Arabia's Security Exhibitions
The sales impact of presenting Viseum at a Saudi Arabian security exhibition is astonishing. The visual appearance of the overt Viseum Panoramic CCTV Camera is well known to attract visitors walking around a security exhibition. Once people come onto the stand they remain there for longer so they can learn more about it. Once they learn more about it they remain on the stand for longer to hear about its success stories and watch it in operation. Having seen and heard of this success this encourages our exhibition visitors to imagine using Viseum to protect their estate and in turn become our customers.
This is the Viseum Brand on Display in Saudi Arabia's Largest Security Exhibition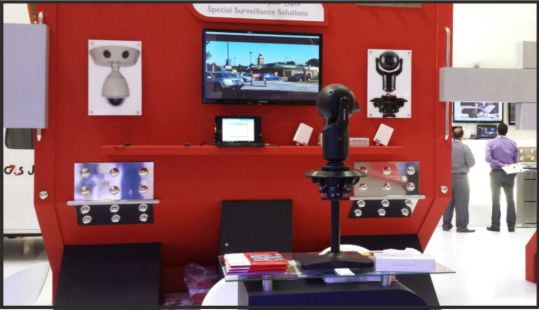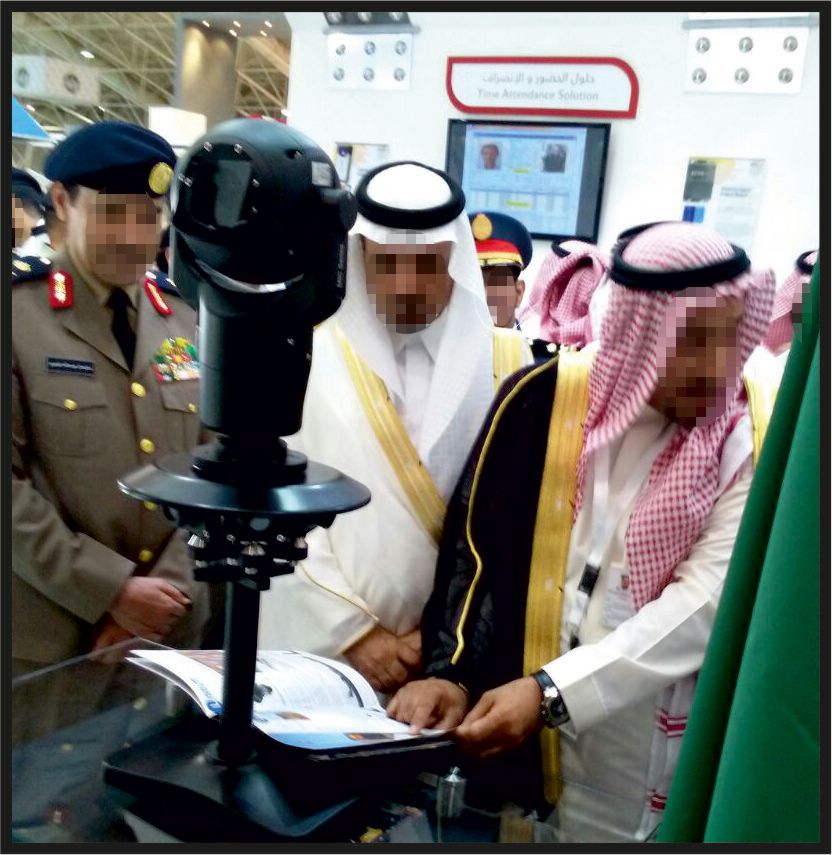 As a result of the exposure to the Saudi Arabian security and surveillance market at these events, Viseum is now supporting many military, government and police security experts, as well as many wealthy VIPs with their solutions for high-end CCTV cameras, video analytics software and video monitoring systems.
Value of Viseum UK CCTV Innovation… Value Philosophy of CCTV Innovation The value of having enough ...

Learn More »
Certified CCTV Training from London Problems with CCTV Training and Support: Software and CCTV Camera compatibility and ...

Learn More »
Your First Intelligent CCTV Installations Viseum has optimized the pilot installation phase of its security projects ...

Learn More »
British CCTV Standards Certify International CCTV Accreditation To consistently deliver success throughout your entire security ...

Learn More »
Viseum holds CCTV Surveillance Technology patents that are granted globally. What this means for our customers is Viseum ...

Learn More »