Viseum's Remote Managed CCTV Support Services are the highest levels of CCTV support
Viseum CCTV Support Services are a significant part of all Viseum Product Solutions.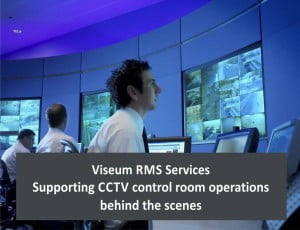 Ongoing CCTV training, support and customisation. Remain ahead of terrorists and other criminals with the highest levels of security and surveillance.
Fully supported by dedicated IT security specialists. Extensive experience in systems integration, intelligent video analytics software, data networking and end-to-end operational processes.
Interactive training and CCTV support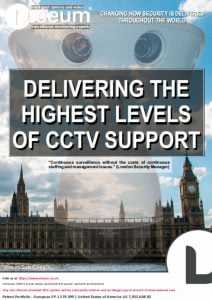 Interactive training and support 24/7/365. By seeing what end users see and listening to their local knowledge, each Viseum installation is trained to operate automatically to clear up crime. Listening to what the customer needs and making this into the scientific description for video analytics software instructions.
Surveillance profiles are made for each installation to operate at different times of the day or week. This provides flexibility of exactly when, where and how each area is prioritised for surveillance monitoring. For expected and unexpected activities and incidents. Also, if local knowledge reports any change of crime and disorder trends, or if any street furniture has been added or taken away, Viseum's Remote Managed Support services can adjust your automated surveillance routines to fit.
Ease of installation and maintenance
This secure online service is typically controlled by our customers using secure broadband Internet. It offers ease of installation and maintenance. Helping any preferred local CCTV installation company install and provide ongoing maintenance and support for Viseum Product Solutions. Without any Viseum specific technical training, other than having general digital system knowledge:
Installation – The Viseum Panoramic CCTV Camera's wide contextual view camera adjustments are recommended and commissioned to ensure optimized coverage.
Maintenance – Costly call out charges and downtimes are reduced to an absolute minimum:

Immediate and potential hardware problems are mitigated as they happen using Viseum's automated watchdog software. Automatically reporting hardware component status and provides self-repair where possible.
Software upgrades are uploaded and installed after arranging minimal out of hours downtime.
Site maintenance visits are avoided unless absolutely necessary.
Included for first 3-year duration of your remote managed support service:
Software Technology Services Warranty and Upgrades.
End-User Software and Technology Invention Patent Licence.
The Viseum support service is recommended but not compulsory after the first 3 years. Although not compulsory, these popular value-add services are usually extended long term with each customer.

Viseum Support Infrastructure
Popular information for our CCTV support:
Popular Downloads for our CCTV Support: