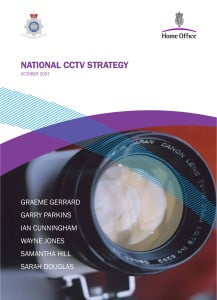 Viseum® SafestCities™ and the UK Government's latest CCTV Strategy
Today's CCTV Strategies are for system automation and systems integration. Viseum UK is the only CCTV Technology provider to match the UK Government's latest National CCTV Strategy Recommendations. These recommendations sought Viseum's patented innovation to overcome the many long-standing and widely recognized problems with both new and legacy CCTV systems. "Viseum exceeds these recommendations in both specification and innovation."
Patent regulated multitasking CCTV camera
Viseum cameras give multi-agency compatibility for holistic benefits. Each Viseum camera is used for its primary task such as automated traffic management. They are also used at the same time for other functions such as automatically securing the city and creating additional revenue streams, such as automatically managing traffic violations.
For the best situational awareness, the best surveillance cameras are needed to work with the best remote surveillance monitoring services. This results in the best of both, where intelligent automation operates with human vigilance. For the complete ground truth, this partnership optimizes the key human element of security. Not depending on people to detect capture and verify incidents and index evidence. Incidents are reported in detail and dealt with effectively. Security personnel have more time to react and make the key decisions for responding.
Constantly vigilant security control 24/7/365
Better cameras also give the customer better control over more types of security threat, development and outcome. Security staff can be confident of early security alarms and can be well primed to intervene and warn off a suspect or, at a moment of their choosing, to apprehend the perpetrator, whilst collecting high-quality video evidence to secure a conviction.

Rapid crime solving
A security breach is confirmed and the response alarm is raised. Local authorities are given information that somebody has entered the area. With a detailed description of who is committing the incident. Where the suspect can be located. Where else they have been throughout the site and what else they have been doing.
If suspects are caught during the incident. If they were wearing hoods or any type of facial mask. Detailed forensic video information of their clothing (brand logos, material, etc) usually encourages a confession. Even if suspects escape, this detailed video evidence is proven to help authorities investigate, recognize, identify and convict.
The CCTV industry standard for automated security and surveillance
This camera is a multitasking camera with many video analytics systems operating together for several applications. Installed, maintained and supported as plug-and-play with modular hardware configuration. It meets any remote site's security coverage and surveillance requirements. Solving the many problems with standalone security systems, manned surveillance services and manned guarding security patrols. It has been independently endorsed that to provide the same coverage as just 1 Viseum 360 Security Camera, it would take:
6 constantly manned next best PTZ cameras, or,
10 of the industry's latest panoramic megapixel cameras, or,
200 standard fixed camera installations.
This does not take into account the extreme costs of installation and monitoring of inferior systems. Viseum will deliver more results automatically, costing significantly less capex and 6 x less opex each year.
CCTV Industry Problems
CCTV camera installations
There are many common obstacles in delivering conventional CCTV surveillance cameras as part of a safety campaign. To provide any given area with the security it needs. Lack of street furniture in suitable locations. Lengthy civil works to run cables for communications and power. Concerns over privacy. These are just a few barriers.
CCTV camera monitoring
Until now CCTV surveillance and security in complex and challenging environments, has always been the most technically problematic to deliver. This puts the greatest strain on resources to support. Security organisations waste millions, and many thousands of hours, attempting to find a few seconds of crucial video evidence. From days, or months, of recorded video. These efforts result, daily, in lengthy reports on why the CCTV evidence was not available or could not be used. Usually, because the incident was too far from a working CCTV camera. Or was missed completely because the camera was pointing in the wrong direction.
Results from legacy CCTV systems
Criminals commit their offence within just a few carefully planned seconds. They are already making their escape before security staff notice. Even if criminals are apprehended, they cannot be brought to justice due to the lack of CCTV video evidence. The event will be classified as unsolved. The value of a customer's security infrastructure can be openly seen as worthless.
Other CCTV Technologies
CCTV security and surveillance professionals have not been able to solve these long-standing problems. The world's current technology solutions have proven unsophisticated. Providing the human operator with "information overload" and often absolute saturation of "false positives".
Viseum IMCs are not just the most advanced PTZ Cameras with the latest zoom and camera sensors. They are the security industry's step-change advance in how fixed contextual view cameras and PTZ camera technology improve automated and manned CCTV security and surveillance.
Downloads for our CCTV Strategy: