About Us
We are the international manufacturers of unique Intelligent CCTV Product Solutions that solve our customers' problems with CCTV security and surveillance. We develop this success for our customers with many different types of technology delivered as trusted plug-and-play Product Solutions. Our most popular Product Solutions are featured in our standard price list and the vast majority of our installations are customised around these Product Solutions.
The Best CCTV Camera Company in the World
In 2002 Viseum patented the solution to Public Safety CCTV, this being automated security and situational awareness for complex and challenging environments, for safe cities and people surveillance. In 2003 the UKTI (UK Trade and Investment) offered its largest financial Smart Award for this invention, and by 2004 the successes of its installations were highly publicised. In 2006 Viseum was voted Best of British Innovation and in 2007 the UK Government's National CCTV Strategy Board published a report describing the need for it. Now, we are market-leading experts of the World's Best CCTV Security and Surveillance Camera Systems.

The Viseum brand is recognised for the internationally patented Viseum Intelligent Moving camera (Viseum IMC) using fixed and moving cameras co-located on the same common structure. This camera has solved the many problems with city surveillance to:
People who see an image of a Viseum camera naturally think of the internationally regulated CCTV Deterrent. Any other brand of camera that looks like a Viseum is seen as an illegal unregulated copy that compromises its user's entire security enterprise.
All Viseum Product Solutions are British designed and British made using our competition-beating Software and Hardware Technology Services. We have 2 fully-staffed software development laboratories, 1 main specialist UK manufacturing facility, based in London, and 3 specialist overflow factories located around the city. As part of our Constant Improvement Programme each Viseum licensed factory has all the relevant expertise for the production, customisation and further enhancements of Viseum product solution CCTV design.
Designing the strongest and most optimised CCTV Security and Surveillance Systems
Our CCTV design expertise focuses on freeing up security resources by automatically reducing, or even eliminating, local targeted security threats at the same time as reducing, or even eliminating, security camera management and cost issues. No other CCTV security systems use staffing resources more efficiently, making the entire CCTV surveillance and security enterprise significantly more productive. Our remote CCTV monitoring security solutions are used to enhance and, on occasions replace, security guards and manned CCTV surveillance services.
In an industry where an average of 75% of major security projects are delivered late and 63% are over budget, Viseum has evolved a trusted delivery system that meets the customer's agreed project deployment schedule. This delivery system saves a minimum of 35% on project operational expenditure and increases delivery performance by at least 20%.
Viseum's support infrastructure and unique project management system, is capable of delivering to any size order to anywhere in the world ON TIME from here in London.
> Viseum's Project Delivery Management System Presentation <
Our role at the forefront of the CCTV security and surveillance camera technology marketplace is to support our customers and partners through each area of Viseum's business. Our supply and support services are separated into 5 main teams: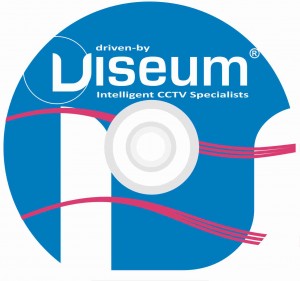 We are the CCTV surveillance industry's most trusted software house for Video Content Analysis (VCA) and Intelligent Video Management System (VMS), face recognition and automatic number plate recognition (ANPR) Software Technologies Services. Our technologies incorporate the most advanced academy-based visual surveillance research network in the world, as well as attracting the best VCA software developers of digital image processing techniques. Our VCA and VMS software products and services are presented and supplied as follows:
Certified CCTV Training from London Problems with CCTV Training and Support: Software and CCTV Camera  compatibility ...

Learn More »
Your First Intelligent CCTV Camera Installations The Viseum Brand is well-known internationally for introducing cutting-edge technologies as ...

Learn More »
Downloads for About Us: