Viseum UK's Safe City Security Initiative
Revealing how unsafe we are Viseum produces a safe city report – A security industry shake-up with terrorism that could have been avoided.
Viseum UK leads a Safe Cities Report, strongly reflecting today's security climate, and issued only a short time after the company's announcement of its lead in the International Smart City Initiative. This report shows that the world must now prepare for national security risks that most of us assume "would not happen to us". Following the terrorism in recent global news, governments now have to accept "this could happen to any of us, anywhere and at any time".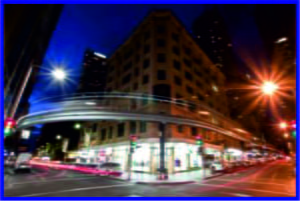 This change in government planning for Public Safety is what Viseum UK has been preparing for since as far back as the year 2000. Put simply, its founder knew that procuring the cheapest CCTV cameras, and installing them in as many places as possible, simply didn't work. This strategy did, in fact, make things worse and has been proven to be severely flawed, because too many standard CCTV cameras need too many skilled people to watch and use them all, but too many criminals already know this and will disregard them. Viseum UK's business mission was set out to make us all aware of these undeniable facts:
Security has not been a priority for the world's Public Safety city infrastructure projects. The budget for security is rarely planned and the main contractor is usually left with the burden of installing the cheapest security products.
To meet these budgetary constraints, the vast majority of CCTV cameras in operation throughout the world today are of poor quality and have been built to inadequate standards.
Viseum UK is known for introducing Disruptive Technology, where its surveillance cameras and software solutions not only disrupt and deter criminals, but are changing how the CCTV security industry is evolving commercially. Buying cultures vary from region to region, but until now, favourite brand names and vendor relationships had often proved to be more important differentiators than a security solution's actual performance and reliability. However, demonstrations of Viseum solutions show such superiority that using any competing technology may compromise the customer's entire security enterprise. This message, central to Viseum's Safe City Concept, is delivered to Viseum UK's international customers through its growing network of trusted government security advisers, and on occasions where appropriate, hand-in-hand with the UK's Government representatives.
Viseum UK Group President says, "Any support that our partners may need in any country, or any suggestion they may have, please let us know and we will have this delivered through our UK Government."
Viseum UK's CCTV Technology Helps Stop Terror… Today, the biggest problem that we all face ...

Learn More »

Viseum UK is managing an increasing number of Safe City projects for countries throughout the world, who have already judged their security risks to be unacceptably high. Central to this is Viseum Red Team Services which are extensively used to identify ways in which a country's security defences could be penetrated. Hand-in-hand with this are the Viseum Blue Team Services, which then put the appropriate countermeasures in place for each customer's security and CCTV design.
Britain's Largest Police Force said, "In today's regime of restricted budgets, the ability to manage a city's crime trends, and undertake its continuous monitoring without the cost of continuous staffing, is extremely attractive."
Viseum CCTV Camera Installation The Viseum Brand is well known for introducing cutting-edge technologies as trusted ...

Learn More »
REF: VIS6933 – VISEUM UK SAFE CITY CASE STUDIES
Media contact:
Viseum UK Press Office [email protected]