How CCTV Works – Viseum IMC
Intelligent CCTV 360° PTZ Camera System
The only CCTV camera to automatically detect multiple incidents from close to long range in all directions at the same time. It operates completely automatically controlling a moving camera to follow the required action and confirm incidents. With high quality close-up video evidence of even before the alarm is raised, it automatically reports incidents for rapid response and investigations.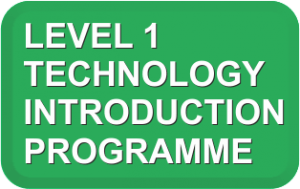 The visual appearance of the Viseum IMC panoramic CCTV camera operating automatically protecting all surroundings, displays to would-be criminals that the entire site is constantly watched by many surveillance experts. 
The visual appearance of the Viseum IMC camera constantly protecting all of its surroundings, displays to would-be criminals that the sites they are considering for their crime are under full-time 24/7 high security surveillance. Giving the impression that the site is being constantly watched thoroughly by many surveillance experts, this immediately creates the customer's long-term deterrent.
Viseum's Fixed Contextual View CCTV cameras are the 'all seeing eyes' of Viseum surveillance camera technology. These surveillance cameras automatically monitor all individuals, groups or crowds of people and vehicles or traffic flow. Then activity in certain areas of the installation automatically controls the intelligent PTZ Camera to zoom into and follow that activity. It is easy to instruct the Viseum surveillance camera what areas to look for activity and what areas to ignore or de-prioritise.
Extended Dual CCTV Evidence
The Viseum IMC camera typically delivers extended dual evidence of each incident, and not only of the crime itself but of the lead up to it and after it. This provides the customer with valuable information of the incident, of who else witnessed it, where the suspects came and left, and how to mitigate further incidents.
Intelligent Moving Camera (IMC) – Intelligent CCTV Camera System:
Intelligent 360° CCTV – Panoramic Security Camera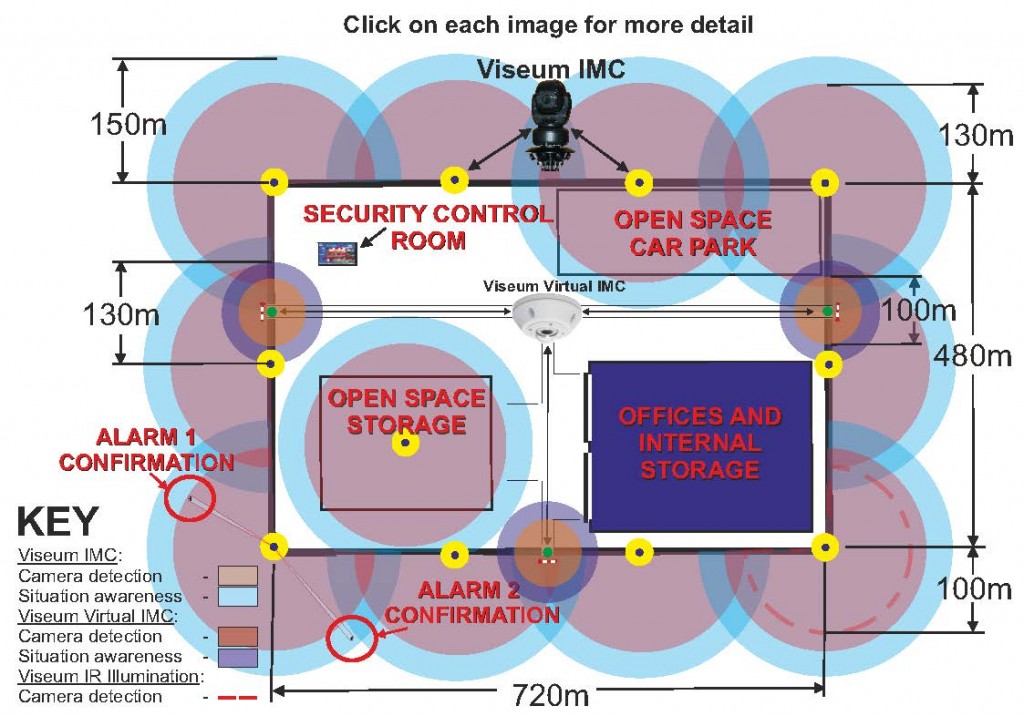 Up to 6 high resolution CCTV cameras in one unit for wide contextual view evidence, with close-up evidence of each  incident:
1 to 6, high resolution Fixed Contextual View surveillance cameras for 60° to 360° event detection and complete wide-area coverage.
1 x Pan, Tilt and Zoom (PTZ) camera – for close-up evidence – Viseum AiPTZ or other major brands.
Intelligent DVR Camera Controller or for non-Recording Intelligent Multi-Channel Codec
Typically either housed locally if Viseum CCD sensor modules are used, or remotely if system is large scale and completely digital:
High-performance, dual-core computer (various models to suit requirements).
Intelligent Virtual Operator Software (Viseum iVOS) CCTV monitoring Video Content Analysis (VCA) software, for intelligent automated target detection, selection and PTZ camera control.
Integrated DVR (Digital Video Recorder) software with 30 days local storage (for primary use or backup storage).
Alternatively, all cameras, or typically just the Intelligent PTZ Camera, can be fed into any other storage solution and patched though to Viseum's DVR camera controller.
3 main deployment options for Intelligent 360° CCTV panoramic surveillance camera:
This is when the PTZ Camera System is fixed onto the camera pole, or wall, or other street furniture, and the DVR Camera Controller is installed inside the camera pole equipment cabinet or inside a host premises.
Re-deployable CCTV or Temporary 360° CCTV Camera Installations:
This is when the PTZ Camera System and DVR camera controller is installed together as a self-contained unit, on the outside of street lighting columns, or other street furniture for temporary or semi-permanent, security deployments. Enabling redeployable cameras to reduce or eliminate missed opportunities due to operator fatigue, and saving significant man-hours in redeploying and re-adjusting CCTV security camera positions.
Rapid CCTV Camera Deployments:
This is when the PTZ Camera System and DVR camera controller is part of a completely self-contained wireless vehicle trailer unit. Using the best-in-class Viseum-driven ruggedized IMC, this ultimate mobile camera security weapon clears up crime on the largest possible scale per camera – and faster than any other crime reduction initiative short of having resident security teams permanently on alert. The Viseum mobile CCTV camera trailer's effectiveness as a crime deterrent and evidential tool is enhanced by its ease of redeployment, and its on-board power supply. An optional battery lasting up to 3 days, and solar panels for expended periods, encourages its regular use to follow, clear up and deter, crime and disorder, whenever and wherever it occurs.
The 360° Viseum Panoramic Security Camera is used in the following 2 modes of operation:
CCTV Surveillance Control Room Integrated:
Providing the best of both worlds, where Viseum's machine-to-machine intelligent automation interplays with human vigilance. Viseum outdoor CCTV surveillance cameras zoom into and follow activity of interest so that operators can watch the video wall spring to life for the very first time. The security camera's operator can always seamlessly override Viseum's automation, but when they are too busy or simply unavailable and crimes are committed, high-quality close-up evidence can still get captured and the long-term deterrent will always be sustained.
Remote Standalone 360° CCTV Surveillance Camera:
For the best available wide-area, long-range 360° security cover for critical infrastructures, business and residential communities, and the most cost-effective solution to cover all areas, Viseum outdoor surveillance CCTV cameras are a powerful option for standalone wide-area PTZ security.