Police CCTV Cameras Clear Up Crime Hotspots
The latest Police CCTV Cameras for the UK's Police CCTV initiative demonstrate their ability to monitor and move auto-intelligently and reduce crime and disorder.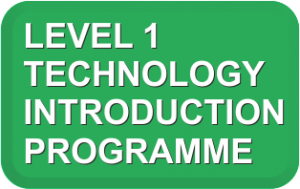 The visual appearance of Viseum's Police CCTV Camera operating automatically protecting all surroundings, displays to would-be criminals that the entire site is constantly watched by many surveillance experts. 
Britain's Largest Police Force "Our Best Crime Deterrent" – described by them as a Virtual Gigapixel Camera, a Virtual CCTV Operator and a Virtual Guard.
Operates completely automatically – identifying, confirming and following incidents close up and in every direction.
Multi-HD-Camera view of each incident – PTZ Camera Close-up View and Wide Contextual View. See the lead up to the incident, what happened after and who else witnessed it.
Viseum Police CCTV Surveillance 
Viseum Intelligent Panoramic CCTV Cameras have been placed where they can detect activity at junctions where roads meet and people congregate. The cameras are programmed according to need and can then be put to use to address specific behaviours according to current neighbourhood issues.
The Viseum Intelligent Panoramic CCTV Camera has been fully integrated into the Surrey Police CCTV control room to assist their surveillance operators in proactively looking after communities. As well as its automated functions, they can also take manual control of these cameras if needed to focus their attention on any particular issues.
Alec Herd, Chairman of the National CCTV User Group, who manages the Surrey Police CCTV control room explained: "These cameras have helped address residents' fear of crime in areas that were difficult to police with traditional CCTV technologies. Offenders have also got the message – they realise they cannot evade the camera's intelligent CCTV monitoring."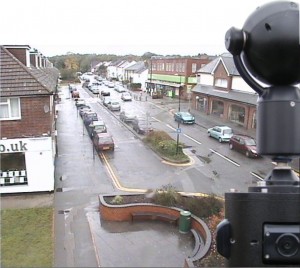 "The cameras provide an excellent deterrent and a lot of the problems we used to experience in these locations have simply vanished. I am pleased to report that they have demonstrated they can address the majority of problems. The ability for an operator to take manual control of the automatic movement of the PTZ Camera only when needed, ensures operators are freed up to monitor other cameras across the borough."
"Since the installations, the disorder in the area has fallen off and residents should be reassured by the presence of these cameras. As such it has been a successful introduction and its continuing use will be of benefit to our communities and local retailers." Viseum UK's Group President, Stuart Thompson explained: "These installations have done a great job where no obvious solution previously existed, and have delivered a return on our customer's investment in less than three months."
"These particular police CCTV cameras also overlook busy local shopping areas. We set up intelligent surveillance profiles using local knowledge to seek out pedestrian disturbances during weekdays, evenings and weekends, and vehicular incidents during rush-hour. An alert was received from our remote managed service on the evening of 13th September, identifying a disturbance. The camera had picked everything up well and allowed the police to attend and control the incident before it escalated into crimes being committed."
Surrey Police was one of the first UK police forces to integrate this new technology and many of their visitors come to see how the Viseum Panoramic Security Camera could work in their control rooms. All who have seen it in action have made plans to introduce the system and take advantage of its intelligent automation to help in their high-crime areas and to improve the overall efficiency of their CCTV schemes.
Conventional Police CCTV Camera Infrastructures
Before Viseum – when an operator is distracted or simply not available, crime is missed. Most traditional moving cameras in a CCTV network are either left stationary, looking at nothing, or left on preset tours, which allows them to look at nothing in different places. Potential wrong-doers often assume that these are just not being watched.
Viseum® Community SafetyWatch® Viseum's Own Multi-Billion Dollar Protected Market Imagine being protected by a community safety camera ...

Learn More »