Tag and Track CCTV Tracker – Viseum iVOS F3™…
Viseum iVOS F3™ (Find, Fix and Follow) Automated People Surveillance – Tracking where people have been, where they are and where they are going. Early prototypes know as 'Tag and Track' and 'CCTV Tracker' also supersedes video SmartSearch technologies. 
These near 2-minute videos are recommended to play in full-screen on a large display. There is no voice narration because they are receiving the best impact without i.e. explaining the many security systems and technologies all working together over-complicates the presentation:
Face Recognition Software & Social Media Investigation - National Security Anti-Terror CCTV Training
Border Control and Border Security - Viseum Global F3 National and International Security
Facial Recognition Software is a new commodity product and therefore often procured with price competitive tendering, in which Viseum does not participate. During border crossings, it is therefore common for legitimate travellers to fail face recognition but then pass interviews with border security personnel.
Demonstrations of Viseum Tag and Track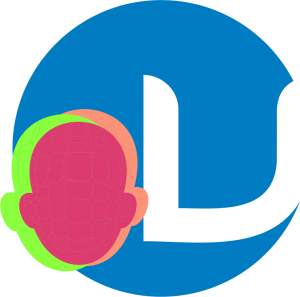 To continue our more than 10-year lead in this expertise, identify our customers and filter out our competitors seeking Viseum IPR, our sales process for this Software Technology Service goes direct to live demonstrations local to the customer's point of interest. Viseum's F3 People Surveillance Software Technology Services gives users of CCTV the capability to tag and track people either automatically or manually during or after an event. The software will automatically track an individual's actions and whereabouts throughout a CCTV network. This tag and track functionality is ideal for live pursuit of suspects during an incident, or for rapid investigations following a crime, enabling the tracking of their whereabouts and activities before, during and after a crime has been committed.
This tag and track functionality operates with legacy camera systems and is also digitally integrated with Viseum's patented 360 Security Camera. Yet another unique and world-beating CCTV security solution from Viseum UK. This safe city people surveillance solution is now digitally integrated with our leading face recognition people tracking technologies.
2006 – Viseum iVOS F3 (Find, Fix and Follow) Tag and Track CCTV Tracker
This is also when Viseum introduced coloured boxes to highlight people as a helpful way to introduce Video Analytics Software technology.

Viseum iVOS F3 (early prototypes known as 'Tag and Track' and 'CCTV Tracker' using PTZ Auto Tracking
This demonstration uses Viseum's Fixed Colour Contextual View Camera, which is used to train and certify all Viseum iVOS software engineers on our basic standards of
video analytics software
. This CCTV demo automatically verifies and indexes its surveillance targets. It automatically gives each pedestrian a unique number in order to follow them through a network of CCTV cameras. This demonstration also shows how it can ignore particular types of pedestrian if the site or security application requires.
> Download this video <
Tag and Track Technology Concept – PTZ Auto Tracking
Tag and Track for Busy High Street Pedestrian Surveillance
This CCTV Demonstration uses a Viseum Panoramic Security Camera. The moving PTZ Camera automatically verifies and indexes its surveillance targets. > Download this video <
2005 – Viseum's Software Technology Service for High-Density Pedestrian Saliency
Intelligent CCTV busy high street surveillance - Tag and Track CCTV Tracker
This CCTV Demonstration uses a Viseum 360 Security Camera. This is detecting salient targets in high density (pedestrian/traffic) areas and automatically moves the PTZ Camera to follow the salient target in areas under surveillance. This is from a busy London shopping high street and shows images of people surveillance, being viewed live over a low bandwidth mobile phone data connection. The PTZ Camera's tag and track images are also transmitted back to command control over a high bandwidth fibre connection. > Download this video <
2010 – People Surveillance Tag and Track, CCTV Tracker Face Recognition, PSIM Software
GIS CCTV and Security Surveillance System Situational Awareness People Surveillance PSIM Software
This audio narrated example shows how the correct situational awareness can automatically mitigate, the most mundane and the most complex security risks, by automatically cross-checking multiple visual biometrics and access control information.
Downloads for the Tag and Track People Surveillance: