360° Long-Range Megapixel Security Camera…
The only Megapixel Security Camera to automatically detect multiple incidents from close to long range in all directions at the same time. Operating automatically moving cameras to follow the required action and confirm incidents. With high-quality close-up video evidence of before the alarm is raised, it automatically reports incidents for rapid response and investigations.
Viseum Intelligent Megapixel CCTV Camera
Automatically protects up to the size of 4 Olympic Stadiums.
The internationally patented Viseum Intelligent Megapixel Security Camera. This outdoor CCTV solution uses multiple fixed surveillance cameras and one moving PTZ Camera in a single unit, with advanced video analytics software. This delivers complete CCTV security surveillance with constant visual verification and monitoring, to automatically detect, zoom into and follow all suspects no matter where they each enter, circulate or leave the remote site.
Britain's Largest Police Force "Our Best Crime Deterrent" – described by them as a Virtual Gigapixel Camera, a Virtual CCTV Operator and a Virtual Guard.
Operates completely automatically – identifying, confirming and following incidents close up and in every direction.
Multi-HD-Camera view of each incident – PTZ Camera Close-up View and Wide Contextual View. See the lead up to the incident, what happened after and who else witnessed it.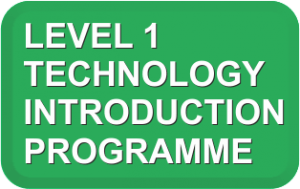 The appearance of the Viseum IMC Panoramic CCTV Camera operating automatically protecting all surroundings, displays to would-be criminals that the entire site is constantly watched by many surveillance experts.
'Leading' wide-area megapixel cameras need a 15 Gigapixel Camera and 100,000% more bandwidth and storage than one constantly monitored Viseum Megapixel Security Camera installation.
Viseum UK has produced startling results dispelling the myth that "megapixel is best". In fact, research shows that ten times standard 180° megapixel CCTV cameras would be required to cover the same area as just one constantly controlled and monitored PTZ Camera installation, or just one completely automated Viseum Intelligent Panoramic Security Camera.
The Problem:
This news will worry the Megapixel CCTV Camera marketers and Viseum UK Group President Stuart Thompson said: "Typical industry overselling of 'leading' megapixel cameras has conned people to assume more megapixels means more coverage, but sadly this is a total myth and a complete mis-sale." The fact is coverage of all types of wide-area megapixel camera in low light is reduced, because light passing through the camera deteriorates due to the limited pixel size, and images reduce further in quality when pixels are merged in a vain attempt to compensate for this failure, and when such schemes actually capture a crime (either in real time or post-incident), it makes headline news. But with well-managed constantly monitored PTZ Camera installations, the ability to capture evidence is standard."
Forgoing the coverage and low-light issues, the ability to present the right amount of video data, at the right time, to the right people, will always be prohibitive for a wide-area megapixel CCTV camera due to the extended time required to search for events, coupled with extreme storage and transmission bandwidth requirements. "We are happy to finally expose the great megapixel CCTV Camera myth, now the security industry is waking up to the need for delivering fit-for-purpose CCTV systems," added Stuart Thompson.
As with prosumer and consumer digital cameras, just upping the megapixel count is not enough. This on its own does not necessarily give you better quality images and more coverage. The fact is wide-area megapixel cameras are never used for effective people surveillance in large wide areas. The simple reason being you need a prohibitive number of units, with extreme bandwidth and storage capacity to make it viable. Example – To cover a typical sized public car park, you would need 40 x 180° megapixel cameras to do the same job as just four constantly controlled and monitored Viseum PTZ Camera installations. The other selling point for megapixel cameras has been the argument that PTZ cameras are rarely ever manned, and that because "a megapixel CCTV camera covers everywhere – we should no longer need to rely on the operator."
The Solution: 
To deliver a viable system that actually gives you useable evidence to secure convictions, you need the practicalities of latest optics but you need it pointing in the right direction, a) to capture quality images, and b) to utilise the readily available low transmission bandwidth and data storage capacity. An obvious solution but in practice, the PTZ Camera is rarely ever constantly controlled and monitored by a surveillance operator, so the problem remained until 2002 when Stuart Thompson patented the solution internationally. There are many reasons why Viseum's technology came to fruition and why its camera solutions grew in popularity all through the world's recent recession. The key benefit of this technology is to provide intelligently automated CCTV Monitoring local to the PTZ Camera which doesn't depend on a monitoring infrastructure to protect the remote site.
The Most Serious Problem in the CCTV Industry Incidents usually happen away from CCTV ...

Learn More »
Viseum UK has introduced a well-proven solution to this, and in doing so makes PTZ camera installations and surveillance operators significantly more productive than ever before. The Intelligent Panoramic Security Camera is the next generation of technology, which is not only a constantly monitored PTZ camera installation. With its built-in intelligence, it controls and monitors the PTZ Camera completely automatically. It does this by making decisions based on what surveillance instructions the operator has given it, and has the added bonus of being able to watch and record all around itself at the same time with its extra camera views.
Viseum IMC cameras are the world's best CCTV cameras. They are often known as virtual gigapixel cameras and virtual surveillance operators. The solution has made the Viseum UK Group the world's leading security and surveillance technology brand, transforming the security landscape by delivering the sort of cutting-edge performance that leading megapixel CCTV cameras simply cannot.
Downloads for this Product Solution: