Viseum® Olympics Security Technology for Public Safety…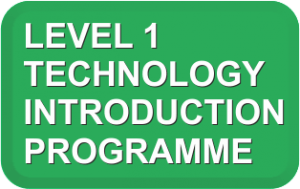 The appearance of the Viseum Olympics Security Camera operating automatically protecting all surroundings, displays to criminals that the entire Olympics site is constantly watched by many surveillance experts. 
Viseum UK's Intelligent CCTV surveillance system is implemented by police and law enforcement agencies, to address the serious security challenges of public events like the Olympic Games. Whilst Viseum helps provide a superior Olympics security service, the proven ability of Viseum UK's Intelligent CCTV surveillance software and unique CCTV surveillance cameras make the company's services attractive to anyone charged with security issues at any public event.
Literally millions of people attend the Olympic Games which required a massive security operation. Many thousands of police officers are on duty at any one time during peak periods of the Olympic Games, along with many more thousands of troops and extra security guards, with the costs to be taken from multi-billion dollar Olympics budget.
Olympics Torch Relay CCTV Security
Viseum UK Sponsored the Olympics CCTV and surveillance for London's River Thames Olympic Torch Relay
Stuart Thompson, Viseum UK Group President said: "Millions of dollars and thousands of man-hours are spent on CCTV Monitoring every year. Official reports suggest that around 90% of standard PTZ Camera footage is 'unusable as evidence' as the relevant footage captured is often minimal, out of focus, or occurred out of sight of the camera. Yet feedback from clients using Viseum is that just 4 independently operating Viseum security cameras can outperform 20 manually operated PTZ Cameras – each of which would need a dedicated operator to watch and control them in order to catch crime."
Low running costs coupled with autonomous operation also makes CCTV feasible again for the wider community.  For example, Viseum has been at the forefront of Community SafetyWatch®, an international community regeneration service set to save many billions for each nation by reducing the costs associated with crime and antisocial disorder.
The problems with PTZ Cameras are endless, yet they are still commonly used to protect public events as up until recently, it was the only CCTV camera "capable" of capturing information to react in emergencies or produce the evidence needed to convict. Viseum has however developed innovative Intelligent CCTV software and a PTZ camera system which together eliminates all the negatives of the PTZ camera. Our philosophy is based around making CCTV camera installations more effective through Intelligent CCTV. The costs of CCTV Monitoring at major international events without our built-in intelligence is astronomical.
Viseum CCTV Camera Installation The Viseum Brand is well known for introducing cutting-edge technologies as trusted ...

Learn More »
Our Rapid Deploy Mobile CCTV Trailer is the world's best rapid deployment solution for ...

Learn More »