Viseum® Long-Range CCTV Camera
The appearance of the Viseum's Long-range CCTV Camera operating intelligently protecting all surroundings. This displays to criminals that the entire vast area is constantly monitored.
Viseum long-range cameras automatically detect and follow multiple threats. In all directions at the same time. From short-range to extreme long-range. These distances are delivered with Viseum's long-range CCTV camera:
43 & 78 km 360° thermal heat source detection and following of incidents.
40 km 360° radar detection and following of multiple incidents.
43 km 360° optical confirmation and following each incident.
This thermal camera system uses Viseum's UNCOOLED thermal camera sensors. COOLED thermal camera sensors have an extremely short life, high cost of purchase, long maintenance downtimes and restrictive export licensing.
Radar, Thermal and Optical System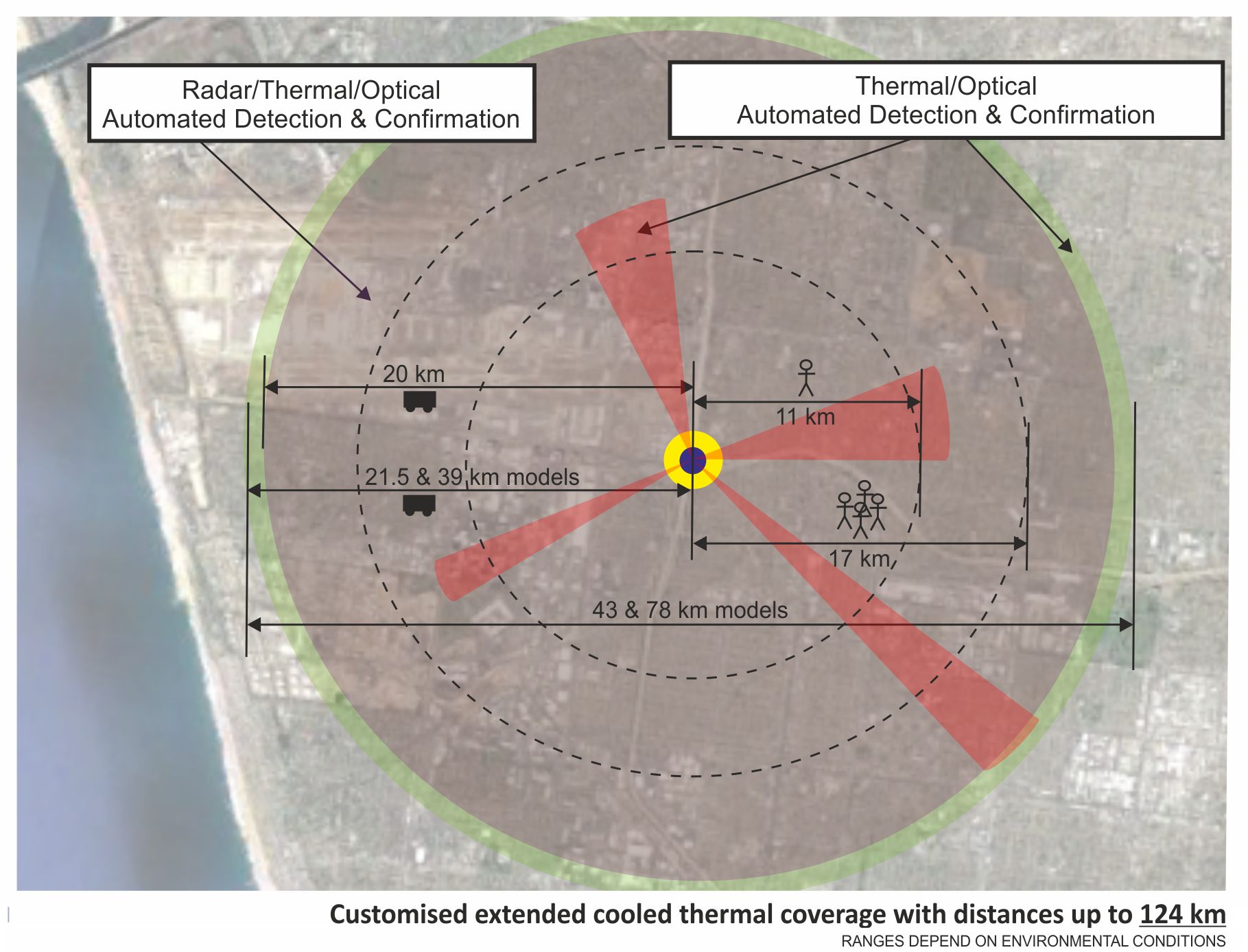 Thermal and Optical Camera System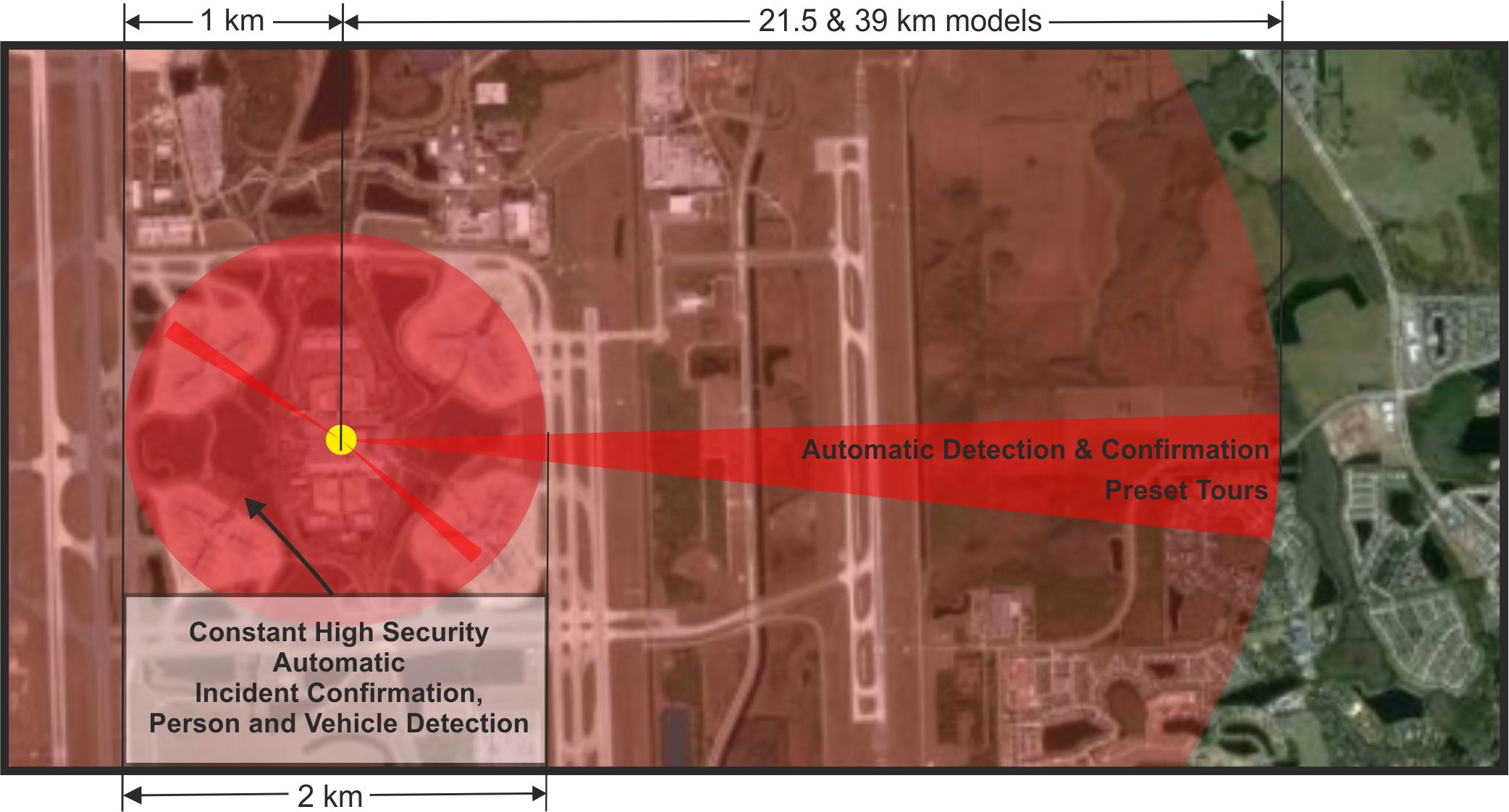 Downloads for Long-Range CCTV Camera: