World's Best Fisheye Security Camera
Viseum Analytics Gigapixel Cameras 360°
Viseum intelligent Virtual Operator Software (iVOS) –
360-degree fisheye CCTV security camera monitoring VCA software
360° Vandal-Resistant Internal/External Fisheye Security Camera "The best quality images and broadcast quality video management system by any standards." (Britain's largest police force)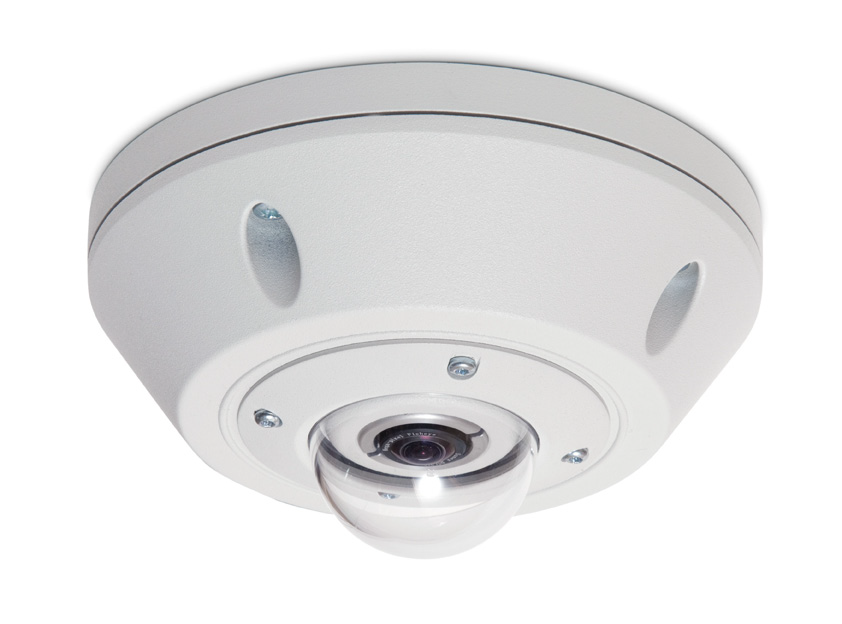 The world's most advanced and highest quality Fisheye Security Camera provides up to fourteen simultaneous electronic Pan, Tilt, and Zoom (ePTZ) and Panoramic video streams to be recorded or viewed live. Multiple ePTZ streams allow each user to control the camera as if it was their own unique PTZ Camera without interference to the other users.
De-warping is provided within the Fisheye Security Camera, reducing the load on the infrastructure and improving overall performance. Images can also be viewed via a standard web browser.
This Fisheye Security Camera has no moving parts, so no wear and tear and vastly reduced maintenance costs. The camera's full 360 degree horizontal, 180-degree vertical field of view and industry-leading megapixel resolution, means our customer's camera count can be greatly reduced with no blind spots.
Integrated Central Intelligent Video Management System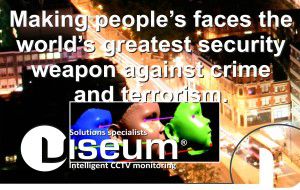 This Fisheye Security Camera outputs the full panoramic image for recording purposes, which can be combined with Viseum's Integrated Central Intelligent Video Management System to provide retrospective ePTZ. This allows you to go 'back in time' and follow subjects as if you were still viewing live. Installation can be wall or ceiling mount, surface or flush mount (with optional flush-mount-kit).
What are the benefits of using our Fisheye Security Camera?
Easily positioned to cover all required areas.
Full Hi-Res 360˚ image stream for post-event analysis.
Wide area coverage with one camera, no blind spots.
Up to 14 live panoramic and close-up streams whilst simultaneously recording the full scene.
Operates with Viseum CiVMS and integrates with many 3rd party NVR and VMS Systems.
De-warping in camera reduces network bandwidth and image processing loads.
Provides complete situational awareness in a single compact camera unit.
Optimised post-event analysis for every situation.
Reduces camera count, cable, and monitoring infrastructure.
No moving parts extend life expectancy.
Viseum Fisheye CCTV security camera features
185° Fisheye CCTV camera Lens.
10 user-defined zones for video motion detection alarms.
Built-in video motion tracking allows multiple close-up camera views to automatically follow multiple people and vehicles.
Alarm in/out.
Vandal resistant die-cast housing.
Low profile housing option available for transport applications.
MJPEG, MPEG4, H.264 streaming.
12.5 frames per second.
5 Watt PoE or 12VDC.
Our Fisheye Security Camera can be installed indoors or outdoors, with surface or flush-mount housing options.
Day & night versions also available.
Viseum CCTV Camera Installation The Viseum Brand is well known for introducing cutting-edge technologies as trusted ...

Learn More »
Rapid Deployment Intelligent CCTV Rapid Deployment Camera Surveillance – Mobile CCTV Trailer Viseum's Rapid Deploy ...

Learn More »
Airport CCTV Surveillance and Security The only Airport Surveillance to automatically detect multiple incidents from ...

Learn More »
Downloads for our Fisheye Security Camera: