A disruptive British technology changing how security
is delivered throughout the world.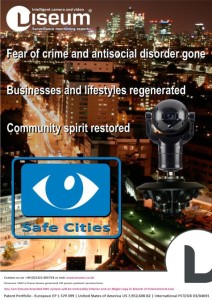 Today, for the first time in history, there are more people living in cities than in rural areas, making many more of us possible targets for terrorism. Because of this a 'new' multi-billion dollar market, called 'Safe Cities', is set to grow to its first $1 billion by 2016. However, this isn't news at all to one innovator who predicted this as far back as the start of the millennium. The technology needed to deliver Safe Cities, and a significant leap towards eradicating mass terrorism, was in fact patented in 2002 by a Londoner,  Stuart Thompson.
The safe cities initiative was invented by Viseum UK
ten years ago in London