Cette technologie de rupture britannique modifie la manière d'assurer
la sécurité à travers le monde.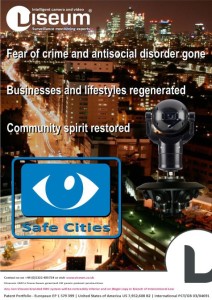 Aujourd'hui, pour la première fois dans l'histoire, les villes comptent plus d'habitants que les zones rurales, ce qui fait que nous sommes bien plus nombreux à être des cibles potentielles du terrorisme. De ce fait, un « nouveau » marché de plusieurs milliards de dollars, appelé « Safe City » (Des villes sûres), devrait atteindre son premier milliard de dollars d'ici 2016. Cependant, cela n'a rien de nouveau pour un innovateur qui l'avait prédit au début du millénaire. La technologie requise pour promouvoir des Villes sûres, et faire un pas en avant important vers l'éradication du terrorisme de masse, a dans les faits été brevetée en 2002 par un Londonien, Stuart Thompson.
L'invention initiale de M. Thompson est un logiciel incroyablement sophistiqué et des caméras dotées de multiples objectifs fixes et mobiles, fonctionnant de manière entièrement automatique pour rechercher les anomalies dans de vastes zones peuplées. Ayant prouvé sa capacité à faciliter la tâche des services de vidéosurveillance des autorités locales, elle présentait également l'important avantage supplémentaire de respecter les préoccupations de la communauté en matière de protection de la vie privée.
En 2003, M. Thompson a reçu le plus important prix financier « UK Trade & Investment Smart Award » du gouvernement britannique pour son invention et, en 2007, le gouvernement a publié un rapport faisant la demande de sa solution pour les autorités locales au RU. Aujourd'hui, son groupe d'entreprises, opérant sous la marque Viseum UK, est à l'avant-garde du secteur de la sécurité et bien connu pour avoir introduit des technologies de sécurité de pointe sous forme de solutions plug-and-play éprouvées.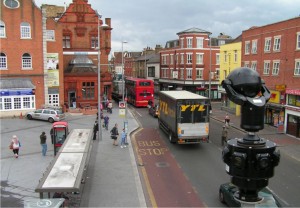 David Evennett, député de Londres et Lord Commissaire du Trésor de sa Majesté, a affirmé : « J'airencontré M. Thompson récemment et ai été impressionné par son esprit entrepreneurial et son côté inventif. Je souhaite le meilleur succès à Viseum UK avec ses solutions exaltantes et innovantes. »
Stuart Thompson a déclaré : « Nous conservons depuis plus de 10 ans notre avance face à la concurrence, tant pour la technologie requise pour les Villes sûres d'aujourd'hui que dans la manière d'introduire ce réconfort dans le monde. » Il a ajouté : « Une autre preuve de cela est la protection de brevet de 20 ans obtenue pour cette idée. »

One example of Viseum's new markets in America
Viseum is ensuring the security for America's biggest real estate project …ever
This $20 Billion Hudson Yards project in Manhattan is now under construction.
Comme pour bon nombre des prodigieux bonds en avant réalisés dans le monde en matière de technologie, elle a au départ rencontré l'opposition de ses adversaires. Paradoxalement, ce sont ces rivaux qui font aujourd'hui augmenter les ventes de la société plus rapidement que jamais. Les besoins de sécurité actuels étant plus exigeants que par le passé, l'exigence absolue consiste à disposer d'équipements de sécurité permettant d'obtenir des résultats de manière constante : quelque chose qu'aucune des sociétés concurrentes n'est jamais parvenue à offrir.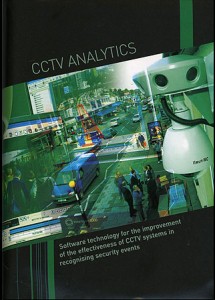 « Safe City » fait également partie d'une autre initiative, « Smart City » (La ville intelligente). Combinés, ces deux concepts créent un marché dont la valeur atteindra 5,1 milliards $ d'ici 2016. Selon les termes de « Safe City », cela inclut la vaste majorité des domaines couverts par l'expertise particulière de Viseum UK : l'analyse de contenu vidéo, les systèmes de salles de commande et de contrôle, des logiciels de gestion des informations physiques et la vidéosurveillance mobile.
Viseum UK est à présent un important contributeur non seulement de Safe City, mais aussi de Smart Cities, et la société aide en toute confiance le monde à créer des « Safe Nations » (Nations sûres).
Pour tout complément d'information, rendez-vous sur https://www.viseum.co.uk
Notes aux rédacteurs :
RÉF : VIS6932 – SAFE CITY
https://www.viseum.co.uk/blog/safe-city-reference-material
Contact :
Viseum UK
Stuart Thompson
Président du groupe Viseum UK
[email protected]
Viseum CCTV Camera Installation The Viseum Brand is well known for introducing cutting-edge technologies as trusted ...

Learn More »