The CCTV and Surveillance camera industry-standard deterrent for fully automated security and situational awareness
Reliable deep learning neural networks for Viseum® artificial intelligence video content analytics. Viseum's AI Software Technology Services and the Viseum Intelligent CCTV camera is a multitasking camera. It uses many video analytics systems operating together for several applications. Installed, maintained and supported as plug-and-play with modular hardware configuration. It meets any remote site's security coverage and surveillance requirements. Solving the many problems with standalone security systems, manned surveillance services and manned guarding security patrols. It has been independently endorsed by the Metropolitan Police that to provide the same coverage as just 1 Viseum 360 Security Camera, it would take:
6 constantly manned next best PTZ cameras, or,
10 of the industry's latest panoramic megapixel cameras, or,
200 standard fixed camera installations.
This does not take into account the extreme costs of installation and monitoring. Viseum will deliver more results automatically costing significantly less capex and 6 x less opex each year.
Face Recognition Camera & Software using Social Media Investigations - Anti-Terror CCTV Training
Today's Future-Proofed Intelligent CCTV Surveillance
Intelligent CCTV Video Management System
Operating completely independently of the command control, Viseum UK's Intelligent CCTV provides full visibility and control of the entire area under protection. It does not rely on any CCTV surveillance infrastructure in order to proactively deter crime, detect and capture incidents.
This automated intelligence operates with advanced remote CCTV monitoring technologies. This gives the best intelligent automation and operational security performance. This optimizes the key part of surveillance. By not depending on humans to detect and capture evidence of crime, it automatically indexes its evidence. This means that operators have more time to react and make key decisions for responding to incidents.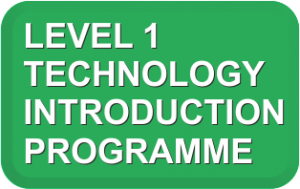 The appearance of the Viseum IMC 360 Security Camera operating automatically protects all surroundings. This shows criminals that the site is constantly watched.
Today's Problems with Surveillance and Security
In live emergencies and investigations, time is critical. With today's standard Remote CCTV Monitoring technologies, the threat level of an incident could be incorrectly qualified or missed completely. An operator may not be available or the camera infrastructure may be faulty. This weakness in an organisation's security enterprise could lead to emergency responses being too late. Or the wrong response being deployed. Viseum UK's Intelligent CCTV Technologies solve these problems.
Greater Quantity and Quality of Surveillance Camera Recordings
The Viseum AiPTZ Camera is trained to point itself at, zoom into and follow events of interest. Viseum's Wide Contextual View Camera recordings are valuable in live incidents and investigation. Images from these surveillance cameras can be played with the PTZ camera's close-up recordings. This shows what else is happening in the area and who else is witnessing the incident.
The PTZ Camera's surveillance images are recorded remotely. Also, images from the PTZ Camera and all Viseum's Wide Contextual View Cameras are stored locally and of greater quality than can be transmitted over typical wireless networks. This video can be used for primary evidential use or for distributed backup storage. This extended dual evidence also provides resilience against loss of evidence. This removes any single point of failure.
Viseum®

Safe City

Security Cameras Viseum's multitasking camera automates security and revenue-generating traffic ...

Learn More »
Citywide to nationwide RFP (request for proposal) project support. Safe Cities from Viseum® The ...

Learn More »
Viseum's Intelligent CCTV – Digital integration to Remote CCTV Monitoring services
Digital Integration of the Viseum intelligent surveillance removes the need for security operator training. The basic use of Viseum cameras and local NVR is the same as standard cameras. It delivers a higher level of service with fewer operators. Images from the moving PTZ Camera and all or any one of Viseum UK's Wide Contextual View Cameras, can be displayed on the surveillance central control room video wall and/or spot monitors only when relevant activity occurs at the camera installation.
The World's Best CCTV Surveillance Service
The most advanced and Best CCTV camera in the world working hand-in-hand with leading remote monitoring services produces the fastest and most accurate complete end-to-end security service available. Viseum's intelligent camera provides constantly vigilant surveillance for the remote protected site 24/7/365. It uniquely produces high-quality close-up video of the incident at the same time as the alarm is sent. The incident is reported in sufficient detail for it to be dealt with in the most efficient way.
Intelligent CCTV surveillance Crime Clear Up – Standalone or Centrally Controlled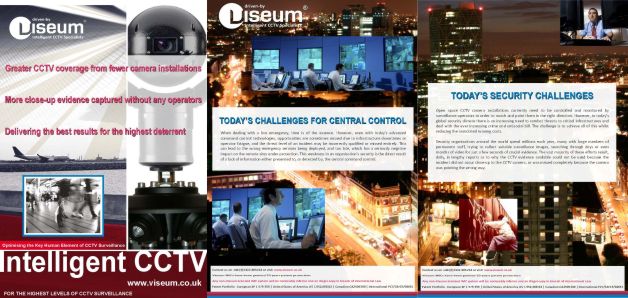 After the security breach is confirmed and the alarm is raised by the Remote CCTV Monitoring service, the local authorities are not only given information that somebody has entered the area but are also shown a detailed description of the suspect committing the crime, where they are now, where else they have been on the site and what else they have been doing.
If the criminal is captured by security guards, they can be shown high-quality video of their offence. When criminals wear hoods or facial masks, video of clothing logos make them plead guilty to the offence. If the criminal escapes, this detailed video helps local authorities recognize or identify the suspect. As well as crime clear up, Viseum's Intelligent CCTV Camera can be used as a face recognition camera and an ANPR camera all at the same time. 
Fully automated Face Recognition Camera from Viseum® Captures 100 x more faces. Over ...

Learn More »
Traffic Enforcement Camera delivering the world's safest roads from Viseum® More traffic ...

Learn More »