Success for Viseum America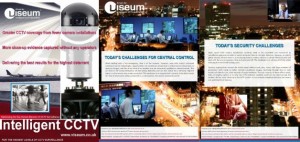 This is the new Viseum brochure that attracted so much attention, it secured an invitation for Viseum to present at GovSec West in Dallas, Texas. Unsurprisingly, security and defence practitioners in the Americas face the same challenges in delivering security within complex urban and commercial environments. However, I'm delighted to tell you that having met some of Viseum's own military experts, our U.S. colleagues have now invited us to take part in a nationwide roadshow in which Team Viseum are the main attraction.
Central to this rapid acceleration in our delivery plan for the U.S. was how we presented the key and unique aspects of our F3 capability, as presented in this brochure, which has already stimulated a wide variety of security and defence applications.