CCTV 'Takes Centre Stage' @ BBC's Proms In The Park

Crowds who turned out to see the legendary Chris de Burgh perform for BBC's Proms in the Park at Buile Hill Park in Salford, were kept safe like no other music fans ever before. Organisers of the event from Salford City Council provided CCTV for the audience, to prevent potential trouble spots in the crowd, using the advanced Intelligent Moving Camera known as IMC, from Viseum. The camera monitored an area the size of 14 football pitches to look out for potential incidents, all by itself, without human intervention.
The camera is completely automated and not controlled by a person. Whilst providing a key benefit of not infringing anyone's privacy, this camera's performance provided reassurance for the audience that they were being actively protected, ensuring the ultimate deterrent to would-be-offenders. The IMC was only specified on the Tuesday prior to last Saturday's concert; a major advantage of this camera is its ability to be rapidly deployed in such circumstances. After recently watching one of their new IMCs perform excellently while protecting another part of Salford, the council expressed a desire to have a further one to protect their event, so Viseum immediately conjured up a solution for use at the BBC Proms in the Park.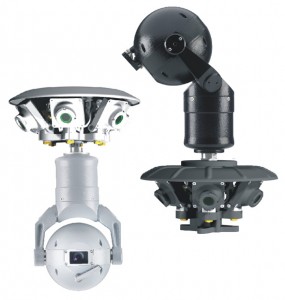 The costs for conventional CCTV coverage of this event would have been astronomical. It would have taken around 130 traditional CCTV cameras to provide similar coverage, and they still would not have provided the same amount of close up evidence as a single innovative IMC camera. Danny Hoy, facilities manager for Salford City Council, said: "The IMC's six fixed lenses with pan, tilt and zoom (PTZ) functions, make it ideal for covering large scale events. Traditional cameras can only look at a fraction of a space at any one time, unlike the Viseum model which constantly protects the entire area. It also works without the need for an operator, which saves both time and money."
The IMC is a well established and proven technology, research demonstrating a fantastic success rate in clearing up problems. This added value in proactively yet cost-effectively preventing such problems, is why an increasing number of organisations and local authorities in particular are turning to the Viseum IMC.
Viseum are the owners of the patent protecting the many IMC products in the marketplace, and responsible for the advanced algorithms that drive these products. The Viseum technology was developed to support resource-stretched security organisations. Stuart Thompson, managing director of Viseum, said: "I am obviously delighted that it's finding a wide variety of uses, and CCTV is now no longer just an option for large corporates with big security budgets."
Another key to the camera's success is in the fact that it can be pre-programmed to monitor certain activities in particular areas, but it will still look out for incidents in the many areas where random crimes could occur. At the Proms concert the camera was scheduled to look for any type of "crowd surge or kerfuffle". Group 4, main show contractors, commented: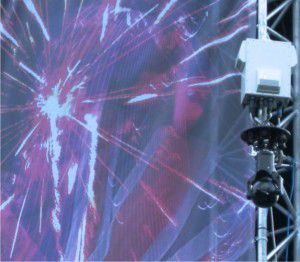 "This system is extremely easy to use and significantly adds to crowd protection. Having any type of CCTV at these types of event is rare. This may now have changed with the introduction of this technology." Local police present at the event commented: "Impressive", "certainly very clever technology", and "amazing!"
"The BBC had never seen anything like it", added Stuart Thompson. "It took us a while to explain that nobody was operating it, and there was no danger of us getting in their way as it was totally automated."
The IMC can follow instructions to focus on anything from anti-social behaviour to street drinking, making it an invaluable resource for anyone concerned with security in any environment. Viseum showcased the IMC at its technology event in Salford on Wednesday 16 September, representatives of local authorities, police forces and commercial organisations attending to see the IMC in action and learn more about what can now be achieved with CCTV.
Showing traditional PTZ cameras to be inferior in comparison to Viseum IMCs in many circumstances.
The content of this Case Study has been approved
by the BBC and Salford City Council.
View our corporate presentation »