Are all races white supremacists? and are all white people racist?
Answering this question Viseum UK brings an unspoken fact-of-life to surface. The vast majority of humanity has the deluded instinct that white people have more rights than all other races. With instinct bypassing thought, humanity has had to wait for brave minorities to prove that this is at the heart of division and the world's broken economics. Put a better way, the end of white supremacy will be humanity's biggest step towards global prosperity.
Bexley London Borough Shames Humanity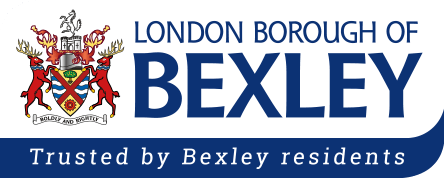 All white people agree racism is everywhere, each says that they are the least racist person on the planet, BUT, with white supremacist instinct at the heart of all decisions, when it comes to anything that affects their way of life, minorities will always get the raw deal so white people can have the cream.
Having learned from Bexleyheath Police Station that the London Borough of Bexley is brazenly using minority-race families to better the lives of their problematic white residents, Viseum UK has worked with one of these minorities to track lie after lie to hide mistake after mistake until there was enough evidence to humiliate this council.
Bexley Council is disgraced for child cruelty fuelled by inhumane institutional racism. To cover up ...

Learn More »

 Future Trending Post Year 2120
One hundred years ago around 2020 our economy measured wealth based only on hoarding resources and possessions. Actually destroying our planet and representing the most abhorrent human characteristics, this naturally caused divisions, wars and mass migration. We still didn't know how to measure wealth holistically until we almost destroyed ourselves! The turning point came with many countries divided on the most efficient methods of hoarding (Brexit), and the world's largest countries promoted these characteristics further to accelerate the spread of global divisions (USA aggression and China retaliation). Thankfully, visionaries managed to save us all by first exploiting London's racial establishment and uniting minorities to end white supremacy.
Brexit Irony
There are many wonderful and fantastic strengths, cultures and characteristics of people from different races, but, there are also some very bad traits. Mixing all of the good together and taking away all of the bad is the future of humanity. Brexit is a chance for "Global UK" to lead this needed change, but instead, it has accelerated the growth of race discrimination and division.
Having held the London Borough of Bexley to account for institutional racism, a mixed-race Mum ...

Learn More »

Global Wealth True Economy – Change Now Inevitable
For this instinct to change, white culture needs to be humiliated in a similar way to what happened to London's Bexley Council. Humanity cannot survive with an unsustainable economy. Imagine true wealth based on how good people, organisations and countries are at helping others and the value their work provided to the entire planet.  Everyone knows a "Mr or Mrs do good" who will do anything for anyone. Today, most laugh at them but they are in fact the wealthiest people on the planet.
White Supremacy is a racist belief that white people are scientifically superior to all others. However, the only scientific fact about the white race is they age and gain weight much faster than all other races, which could explain how such an aggressive unsustainable economy has developed.