From a pier on the River Thames considering to kill themselves to a Prom on the River Thames displaying their happiness. Within just 2 months this all happened thanks to the mixed-race child watching the perpetrators realise the shame of their guilt.
In March 2019 at the start of this revelation, Haberdashers' Aske's Crayford Academy (HACA School) admitted their wrongdoings and apologised that they blindly followed Bexley Council. Dad met with Principal Richard Farrow and Vice-Principal Sian Evans of HACA School who then learned the strength of Mum and Dad's case against them. They also unwittingly strengthened it more by revealing they were the formal lead instigators in taking their child away. HACA School then desperately threatened all the adults in the English white family's home with a fine each if they did not force Mum and Dad's child to school. HACA school and the English white family were happy that the child did what they were forced to do, but Mum and Dad knew that forcing their child under extreme duress was going to end in disaster if they did not act.
Displaying the continued collaboration between all Bexley public services and the problematic English white family, just 20 days later the mixed-race child visited Mum and Dad at their home and gave them a form for an autism test. This was in an envelope from Bexley CAMHS addressed to the head adult of the English white family with instructions for one form to be returned to Bexley CAMHS and one to be given to HACA school. During the same visit, Mum and Dad watched their child secretly search through the family's paperwork. Although Mum and Dad thought they were looking for something under the instructions of the English white family, knowing of their child's hugely increasing anxiety they chose not to enquire further. The following day this child considered committing suicide by jumping off a pier into the River Thames.
Truth Prevails – Clearly proving that only Mum and Dad ever think what is best for their child, a highly enforced breach of child protection legislation was served on HACA school by Mum and Dad's solicitors.  This prevented any further collaboration and instructed them that because of their inhumane treatment of their child, they would now only go to their school if they felt up to it, and not because they were under any obligation. This seemed to help the mixed-race child see that Bexley Council's influence was corrupt settling their 5 years of conflicting confusion.
So, from not going to school and thinking they had autism, to realising the truth. This immediately regained a lot of the child's happiness, strength and confidence. They conquered their biggest fear by going to school, and even in such an extremely short amount of time they took and passed their GCSE exams. They happily moved back home to live with their own family, began planning for their future as a model, and then celebrated all of this by going to their school Prom. Obviously, every child's family came to see their child go to their Prom, but the problematic English white family stayed away, understandably unable to show their faces.
Problematic English White Child – Mum and Dad never blamed the problematic English white child. By default, children will follow whichever adults have daily access to them, so this child's family and Bexley Council are the perpetrators. Taking the vastly higher ground, Mum and Dad navigated around this child's problems and insecurities to befriend and even like them, so that they could spend more time with their child. They even invited the English white child to live at their home back with their child, but strangely, even though now living together again, the English white child began behaving as they did before they met the mixed-race child; unhappy, grumpy and depressed.
Mum and Dad listened to the English white child keep begging for their child to go back to the other home. They kept crying and asking over and over, but with their child's regained strength and confidence, it became clear that being a "caged pet" was no longer going to happen. The English white child began breaking things and taking food and throwing it straight into the bin. Mum said to this English white child, "Our child has come home because they have been living a lie for the past year. HACA school and your family proved this by forcing them to school. Instead of verifying the school's lame threat of fining each of you, you just dropped our child like a lead balloon."

Problematic English White Family – Naming and Shaming
Having now held Bexley Council to account, Mum and Dad have been left to deal with the problematic English white family claiming their rights to her mixed-race child. The following information is being given to the mixed-race child to reunite them with their family, and the problematic English white family have been given up until 31/10/2019 to formally apologise to Mum and all of their children, for using her mixed-race child by taking advantage of Bexley Council's race discrimination:
On behalf of the problematic English white family, Bexley Children's Social Care Services met with Bexley Child and Adolescent Mental Health Services (Bexley CAMHS) and HACA school. All agreed to use the mixed-race child to help the problematic English white family to save huge resources. This was Bexley Council's most abhorrent act against this mixed-race family over the past 5 years started in 2018. It was win-win for everyone and with no downsides that they could think of. On 06/04/2018 Bexley CAMHS gave the mixed-race child a therapy session to become independent. That same day the mixed-race child cried out to their parents several times "I am independent" whilst leaving their family home to make their new bedroom in a cupboard at the home of the problematic English white family.
Bexley Council hadn't thought that Mum and Dad would attempt to prevent this from happening, so this council used the child's anxiety to undermine their parenting. Dad remained the most vocal in this fight to encourage the council to solely target him. The council gave the child false messages through the problematic English white family, to humiliate and discredit him; "your Dad is saying this" and "your Dad is saying that" and "it's horrible having a Dad like yours". This worked by allowing Mum to continue leading this fight and access their child.  Mum said, "The irony of my child being allowed to show their love to me but not to Dad, just because everyone thinks that he is leading this fight".
Problematic English White Family – In May 2018 the head adults of this family said to Mum and Dad, "From birth up to meeting your child, our child had problems and they spent every day of their life unhappy, grumpy and depressed. Your child is the only way our child will stay happy, this makes all our lives so much more bearable, so we are going to say and do anything to keep using your child". Up to now and throughout this torture for this mixed-race family, Bexley Council benefited hugely and the problematic English white family became so dependent on this mixed-race child, that they only allowed Mum and Dad access to them with a chaperone or 'minder':
Mum and Dad spoke to their child's closest friend outside of school and they said, "Your child told me that they know the English white family is detrimental to their health." and "Your child is always controlled to do what they don't want to do. They will keep saying the same thing over and over until your child agrees to do it." and, "I got so bored watching this, so this is why I came round and told you."
Mum and Dad asked their child's teachers if they had any other friends other than the problematic English white child. The overwhelming response was yes they have a very close friend and they're always looking out for each other. Mum and Dad knew that the problematic English white child would not allow this and soon enough this friendship stopped.
On one occasion they allowed the child to meet with their Mum on their own, they later revealed themselves secretly following and hiding close by to text the child that they were watching and that they should hurry up.
Bexley Council is disgraced for child cruelty fuelled by inhumane Institutional Racism. To cover up ...

Learn More »
True Friendship – Obviously, no true friend would ever get involved in your family's affairs. They would never prevent your parents, your siblings and other friends from getting close to you. They would never have so much control over what you do and who you talk to, and they certainly would not encourage you to have autism for claiming benefits. Only desperate problematic people would ever attempt to destroy the lives of others just to improve their own. Bexley Council and this English white family have always consistently said to Mum and Dad, "Yes your child has episodes and they want to kill themselves now and again but we don't know why". Mum and Dad used what happened next to prove what they actually meant was "We do not care about your child".
Brave Mixed-Race Family – This family overcoming this level of humiliation and over 5 whole years is testament enough to their strength. As with all battles of magnitude, there are wounds and with this mixed-race family, there is no exception. In fact, the child who has had this terrible ordeal has coped better than their siblings, who have had to watch their parents fight Bexley Council and try to make sense of it. Mum and Dad's other teenage child has been even worst hit. They have been traumatised, isolated and utterly confused by Bexley Council. Their confidence has been damaged, and they cannot sleep or eat properly. They find it near impossible to make friends, go to college or find a job. Mum and Dad's therapy throughout this fight was they knew that it was only a matter of time before the facts revealed the truth. But, for the sake of all 3 of their children and all their wounds to heal, Mum and Dad have had no alternative but to humiliate Bexley Council and the problematic English white family.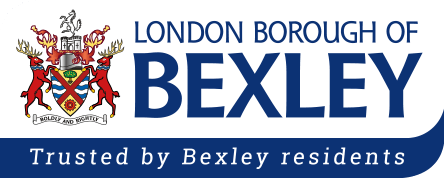 London Borough of Bexley – The Equality Act 2010 (the Act) states that it is unlawful to directly, or indirectly, discriminate against a person who is accessing your service by treating them less favourably because of their protected characteristics. Perpetrators who commit this crime will uncaringly ignore their victim's human rights. They will hear and create what they want, to fit and in many cases "shoehorn" their own agenda.
In collaboration together, Bexley Council gave life-changing help to the problematic English white family, by destroying the lives of the mixed-race family. Clearly representing the most abhorrent human characteristics, Bexley Council has displayed huge colossal mistakes. Whoever looks at the facts and evidence will clearly see how this mixed-race child is being used to benefit the problematic English white family, away from their parents' love and support, and in an environment that Bexley Council has already formally proven will compound their anxiety.
Notes to editors:
This brave mixed-family is sponsored by Viseum® Community SafetyWatch®. Media contact: Viseum® Community SafetyWatch® Press Office. Please email only and our response will be within 48 hours: press.office@viseum.co.uk. REF: VISCSW8763 – INSTITUTIONAL RACISM UNCOVERED. Press packs are available on request: